Browsing articles tagged with "Android Archives - Page 10 of 11 - Tip and Trick"
There are a lot of contacts; sweet memory photo and important document save on your smartphones? Lose these data when lost your device? You will not lose your device data ever again! Because there are tons of apps available at Google Play Store which can help you create offline and online backups of your files. Nero BackltUp is a comprehensive backup solution for all your Android devices if you are looking for an app that offers both online and offline features in a handy little package. You can easily backup and restore videos, photos, contacts, text message or document to SD card, PC or Nero BackltUp online storage in simple way. Furthermore, Nero not only offer you free backup software, it also gives you FREE 5GB online storage to backup, stream, browse, download, and share file with your friends at anytime and anywhere such as Dropbox or Google Drive. However, if you need more space, you can get up to unlimited storage for $70 per year.
Nowadays, getting into college and University life is challenging. Every day you need to carried heavy books and manually checks the timetables so that you wouldn't miss anything. Homework, exam, assignment and attend classes, all these things might need to schedule and organize in your own timetable or calendar. Fortunately, now you can easily schedule through technology. Timetable – is an android app that can let you digitalize schedule.
Thinking handwriting functionality keyboard? The handwriting recognition was said to be top-notch for smart touch-screen devices to given fun and convenience for the user. Vision Objects was taking further step on their technology to launch – MyScript Stylus Mobile after the MyScript Calculator released.
Google acquired Quickoffice in June 2012 and has been expanding its availability ever since. Quickoffice is a mobile productivity app that can lets you create or edit Microsoft Office documents, spreadsheets, and presentations on iOS devices. Google announced that Quickoffice is now free for iOS and Android users. If you recall, this app have actually been free for Google Apps for Business customers. Everybody else still had to pay for the apps. For now, Google is changing this policy and is making Quickoffice for iOS and Android available for free to everyone with a Google account.  That's right, is for everyone.
Using a smartphone to jot down a note was giving very convenience way to all users in any fields. So, when it comes to note taking on mobile devices, a few names was flash through our mind. Simplenote, the note-taking and syncing app beloved of productivity addicted by all users has finally released on Android.
With Football season is only a month away, NFL once again becomes the highlight of the sporting world. As no-one wants to miss a minute of the great action, NFL Digital Media has announced the launch of redesigned NFL Mobile that gives football fans quick access to breaking news, scores, team reports, schedules, stats, rosters, and team standings.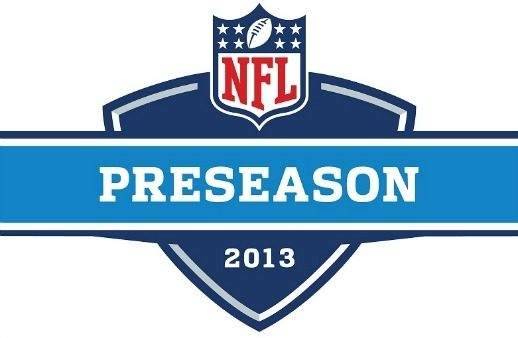 Are you in search of some new and awesome apps? Whether you just got your Android device and are feeling adrift or you're a salty old dog seeing what you might've missed, here are some absolutely awesome android apps of the week that making your life easier and more organized.
Continue reading »
The most famous photo sharing app – Instagram, recently added video features that allow users to post filtered videos to their picture collections. With Instagram's arrival of video features, video auto-play is turned on by default. The video auto-play perhaps the amount of bandwidth over time, especially for who follow a lot of people posting videos and subscribe a 3G or LTE connection service. However, video auto-play features can disable by users with some simple tricks.
Continue reading »