Browsing articles tagged with "Samsung Archives - Tip and Trick"
If you own an Apple TV, AirPlay is the easiest way to pair it with Apple devices. AirPlay allow Apple devices to share, watch, listen, access everything to Apple TV, favorite speakers, and now add in popular smart TVs.
Apple has official announced in CES that AirPlay 2 and HomeKit compatibility to several new models and existing models' televisions. Famous brands such as Samsung, LG, and Sony also confirmed their new models will include support for AirPlay 2.
Apart from making it easy for iPhone, iPad, and macOS users to pair with their televisions, AirPlay 2 also make it feature for multiroom audio. With that feature, the TV can easily connect to other AirPlay 2 compatible devices included Apple HomePod, Sonos speakers, etc.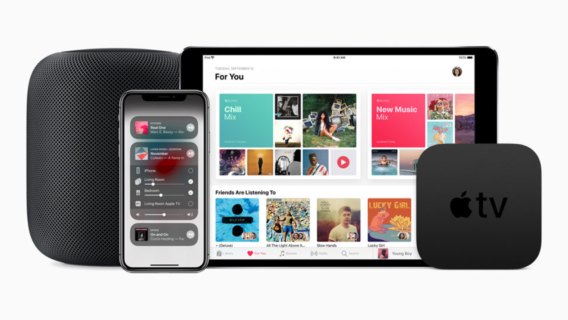 Continue reading »
To the disappointment of many Samsung Galaxy S4 LTE I9505 users worldwide, Samsung might not provide new software update for Samsung Galaxy S4 LTE I9505 smartphone device to upgrade its firmware operating system version to latest Android 6.0 Marshmallow.
Although, Samsung Galaxy S4 is an old Samsung's flagship device that will not get officially new software updates, the custom ROM developers has managed to compile a custom Android 6.0.1 Marshmallow firmware ROM package for Samsung Galaxy S4 LTE I9505. The custom ROMs – Resurrection Remix ROM based on Google OS Android 6.0.1 Marshmallow make it available for Galaxy S4 LTE I9505. The ROM is packed with Resurrection Remix goodies. To update Samsung Galaxy S4 phone to the Android 6.0.1 Marshmallow just follow the below steps.
SSD (Solid State device) is a nonvolatile storage device that stores persistent data on solid-state flash memory that replacing conventional hard disk drive especially with its great performance needed by high end machine. Samsung Electronics Co. has announced the release of its new SSD-based portable storage – T1. The Samsung Portable SSD T1 has a sleek black chrome surface and comes with similar size of a business card where measurement 71.0 x 9.2 x 53.2mm and weight just 30g make it easy to conveniently carry.
Nowadays, many companies offer portable battery pack for smartphone and tablet mobile devices with most tech addicts need an extra power for their smartphone while on-the-go. Power Pratical has already smashed through its initial $50,000 funding goal on Kickstarter and offer its new enhanced rechargeable portable battery – Pronto. Pronto is the fastest charging portable battery pack that designed to recharge battery fast which takes only 5 minutes to fully charge an iPhone 1,440mAh battery on-the-go.
Nowadays, the smartwatch have become a trend. Some of the mobile manufacturers have starting look into it as the new consumer line. Two Korean mobile giant, LG and Samsung has unveiled its new LG G Watch and Samsung Gear Live smartwatches which run with Android Wear operating system as introduced by Google at its I/O conference.
The world's best-selling smartphone maker, Samsung has officially announced the launch an incredible handset with a curved display screen – Samsung Galaxy Round, which is scheduled to hit South Korea's biggest mobile carrier SK Telecom for 1.089 million won ($1,000). Samsung Galaxy Round featuring the world's first smartphone with a curved display that vibrant 5.7-inch full HD Super Flexible AMOLED capacitive touchscreen. Samsung Galaxy Round works well for animation, picture with its super-high resolution and brilliant color and S Pen functionality to enhance user's entertainment experience.
A watch packed with fancy hardware and comes loaded with software features which maybe some of you would probably never use. Yes, the device I refer to is the Samsung Galaxy Gear, the company's first attempt and most creative design at a modern smart watch. It is a smartwatch that can pick up notifications, control music playback, and also integrated with a camera, a speaker and two microphones. Although it can answer or place a calls, but Gear is not a phone in its own right. It relies on a Bluetooth connection to your Samsung Galaxy device in order to do most of its connected work, extending its functionality and ideally giving more convenience to user for less necessary to reach into your pocket or bag for your phone.