Browsing articles in "Digital Camcorders"
With so many gadgets in the market, especially when it comes to smartphones and laptops, it can be overwhelming to make a choice. Here's a simple list that can help narrow down your options.
Nowadays, most budget-priced camcorders under $200 are slim and ultra-compact designed to compete with the popular Flip series of camcorders. Designed on similar note is the new waterproof digital camcorder DV533UW by Exemode – which is currently retailing in Japan for only 14,800 Yen, about USD$156.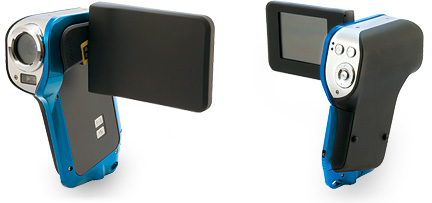 Continue reading »
Panasonic has announced the launch of its new Panasonic HDC-SD10 (records onto SDHC/SD card) and Panasonic HDC-TM10 (records onto both 8GB integrated memory & SDHC/SD card), which the company claims as the world's lightest HD camcorders (weigh just 0.5 LB), featuring 1080p AVCHD video recording, Panasonic's Intelligent Auto (iA) mode, Auto Power LCD touch screen, 1.9-sec Quick Power-On, Pre-Rec function and high-powered 16x optical zoom with advanced O.I.S. (Optical Image Stabilizer) function.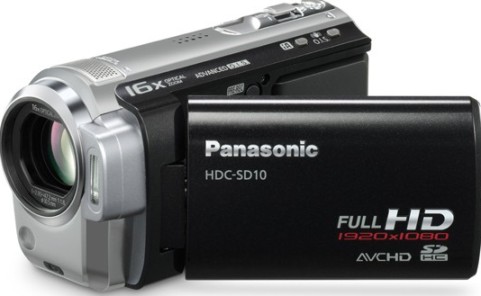 Continue reading »
Last year, Kodak has released its first mini video camera named Zi6 which had gained good response from the public and also won a few awards. This year, Kodak has unveiled another pocket video camera – Kodak Zx1 tagged "Live the adventure. Relive it in HD."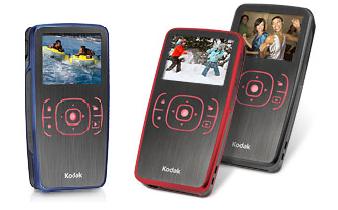 Continue reading »
Pure Digital Technologies, the maker of Flip Video, finally announced the UK launch of their smallest high-definition pocket camcorder in the world – Flip minoHD.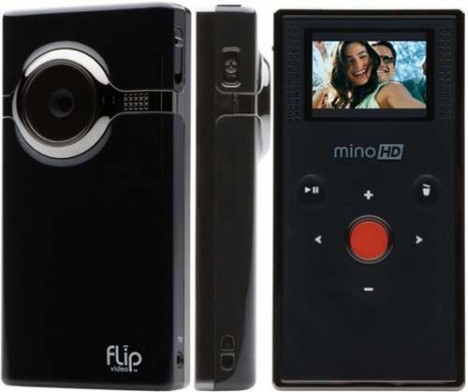 Continue reading »
Sony had just unveiled their latest high definition camcorder the HDR-TG5V Handycam in a brand new durable titanium body. This powerful and sleek camcorder is feature-compact with built in GPS, NAVTEQ, Smile Shutter Technology and many others. Utilizing the new spontaneous 2.7-inch touch screen LCD panel, user will be able to take full control of these features to recreate their travel experiences to be shared with family and friends.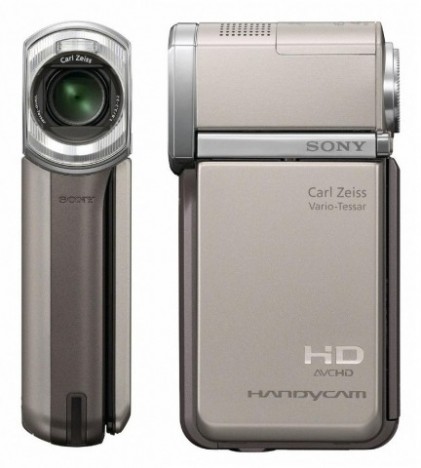 Continue reading »
Toshiba has announced its flagship camcorder called Camileo S10, a mobile phone-sized camcorder that can easily fit into your pocket. This new minicam is just 18mm thick but features a 2.5-inch screen, 4x digital zoom and 5 megapixel sensor. It captures video at a resolution of 1080p while other cameras only deliver 720p. The Camileo S10 design also looks stylish and cool with its brush metal and glossy cover. It is definitely one of the best choices in the mini portable camcorder market.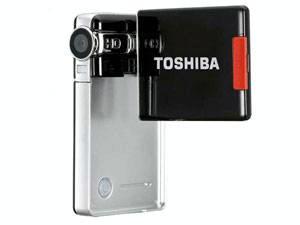 Continue reading »
AgfaPhoto has introduced its 3-in-one DV-5580Z camcorder. Besides functioning as a camcorder, the DV-5580Z can also be a camera and sound recorder. It is suitable to bring along for a vacation. You can record the local traditional performance into a video; take the photos at attractive sceneries and sound record your daily trip experiences and feeling.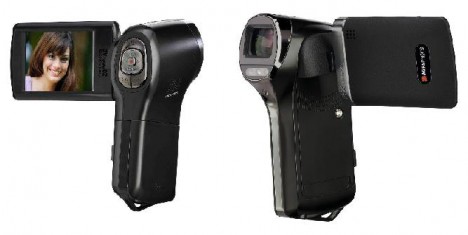 Continue reading »