Browsing articles tagged with "Skype Archives - Tip and Trick"
With Nepal 7.8-magnitude earthquake where phone lines were disrupted, Google and Facebook have launched their respective emergency tools – Google's Person Finder and FB Safety Check tool. Google's Person Finder was tracking about 7,100 records. Anyone can contribute to the records by enter a person's name, biographical information, and photograph into Google's database. You can use SMS to search information about that person or update information whether you are that person, or information on people that might have been lost or found. While Facebook safety check tool allows people to check or update safety check status on friends and family. The tool can be used to check on someone in your network.
After rolled out technical previews for Microsoft Office 2016 for Home, Microsoft finally revealed more information of Office 2016 for Business Previews and opening up its program to allow anyone who agrees to a non-disclosure agreement to download the software and test it before it goes on sale. In addition, Microsoft also announced it latest product Skype for Business at its Convergence conference, with the promise of giving organizations reach to Skype users outside of their business' walls.
Microsoft has finally confirmed the launch a redesigned version of Skype for iPhone, offering Apple device users five times faster and more responsive than its existing app.
Good news for those that are looking for Skype video calling feature on Android devices, Skype version 4.0 has been released with an all-new design. With redesigned Skype 4.0, it improves app more reliable for trigger quick messages and intuitive gestures for swipe to start a conversation.

Skype for Windows 8 was released! This Windows 8 version is available in almost all platforms such as Mac OS X, iOS, Android, and Windows and it is available for downloading now. Skype will also integrate with and replace Windows Live Messenger online chat service in future.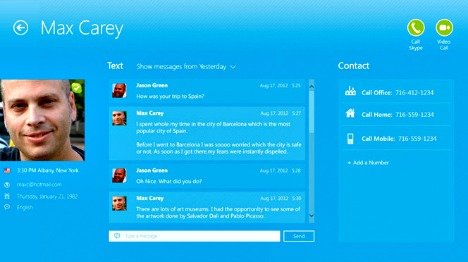 Continue reading »
Good news for those that are looking for Skype video calling feature on smartphone. Microsoft has officially announced a new version of Skype app for its Windows Phone 8 devices, a touch-friendly app that appeared in the Windows Phone Store.
The new Skype app for Windows Phone 8 comes with three different tile sizes – small, medium or large formats. The application will remain running in the background to ensure that users will never miss an incoming call or message from a friend. It will work just like phone calls, users able to receive and call anyone at any time. In addition, Skype also integrated People Hub features which Skype contacts will automatically synced with the device address book once users log into their accounts from Windows Phone 8 device. With Skype, users able to create a shortcut in home screen that make it easy to toggle between open IM conversations and chat with Messenger friends.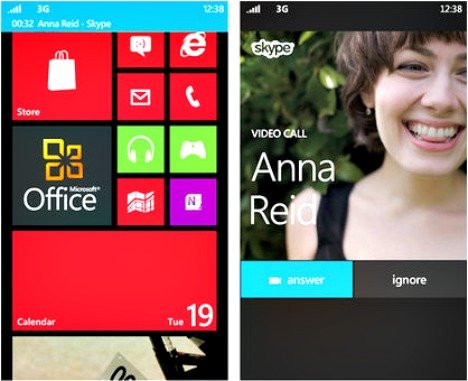 Continue reading »