Browsing articles tagged with "Google Apps Archives - Tip and Trick"
Free 9 Android Paid Apps & Games for all Android device users. If you are looking for the awesome and free Android Apps & games, you've come to the right place. As usual, Tipandtrick.net every week will bring the most excellent and stunning free premium paid Android Apps & Games to readers.
This week the highlight app – Cleaner eXtreme Pro, is a fastest cleaning app in Google Play Store. With it 1 click features, the app allow Android user clean all app's cache, clean junks, history, App temp files, clean ad cache, clean memory automatically, and more to ensure Android device clean and free up device resources.
Another highlight app – Toca Hair Salon Me is a funny photography and education application. Users can snap a picture with tons of funny template choice and share with family, friends. The app allow users choose hair style such as curly, straight, short, shave one side, dyeing, or add accessories (hats, sunglasses or hair clips).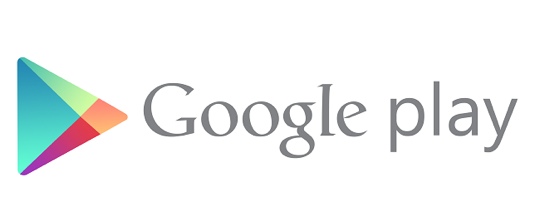 Continue reading »
Facial recognition is one of the most much-talked features on Google Photos. It similar with Facebook or Apple Photos which have built in facial recognition and can automatically organize your photos based on people's faces. If your Google account is accessing Photos from outside the United States, then you might not see this feature in your device. Probably because of privacy laws, Facial recognition feature isn't available in all countries. Fortunately, now everyone can enable and enjoy this feature in Photos with follow a few quick steps below.
Microsoft has released a new version of Microsoft Outlook with Office 2016 for Mac. Unfortunately, this new version didn't come with built in option to help the user archive message easily as what you have in Gmail. This archive feature is useful and easy when you would like to preserve an email message forever but don't want stay it at your main inbox. Keeping high volume of email conversation in inbox is using a lot of space and maybe will cause failure of receiving new incoming email.
Google Drive is a file sharing and online storage program. It is user friendly, ergonomic and allows you to store all your files in one single space that is accessible at all times. User can share a number of documents at work via Google Drive including PDF doc. You may just simply share the Google Drive link with everyone whom needed, and possibly they can view, save and edit the doc. However, every time you upload a new file or an updated file, it will generate a new share link even if it has the same name as a previously uploaded file. People who go to the previous link will only retrieve for old version and not updated. It brings confusion to users and also take up precious storage space in your Drive when you having multiple copies of the same file in Drive.
Google Play Store has a newer update 5.7.10 for Android devices available now after the recent small update of the Android OS with Play Store 5.7.6. This newer version brings with a bunch of changes and includes more Material Design, Details Page, different look for What's New portion and Enterprise apps support. Instead of these, you will notice that the icon for the new version Play Store carrier the new, flatter look and keeping itself in line with Material Design's aesthetics.
If you wish to make 3D measurements or create HD videos of virtual trips around the world, Google Earth is appropriate software to looking for it. It is a geospatial software application that displays a virtual globe, which offers user able to access to worldwide imagery and large number of location based layers. Now, Google has announced an attractive news which dropping the paid subscription for Google Earth Pro that cost US$399 per year, is now available to download for FREE for both Windows & Mac and offers even more advance features.
The Google Play Store, originally the Android Market, is the official app and digital media store for Android developed and maintained by Google which is being designed for users to browse and download music, books, magazines, movies, and applications.
Google has officially announced the upcoming launch of Android One Smartphones in New Delhi, India, which comes with three series – Karbonn Sparkle V, Micromax Canvas A1, and Spice Dream Uno combines 4.5-inch FWVGA screen with a 854×480-pixel resolution, 1.3GHz quad-core MediaTek processors, 1GB of RAM, 4GB of internal storage, 5-megapixel rear with LED flash and 2-megapixel front cameras, dual-SIM slots, microSD expandable storage, 1700mAh battery, and FM radios.