If you wish to make 3D measurements or create HD videos of virtual trips around the world, Google Earth is appropriate software to looking for it. It is a geospatial software application that displays a virtual globe, which offers user able to access to worldwide imagery and large number of location based layers. Now, Google has announced an attractive news which dropping the paid subscription for Google Earth Pro that cost US$399 per year, is now available to download for FREE for both Windows & Mac and offers even more advance features.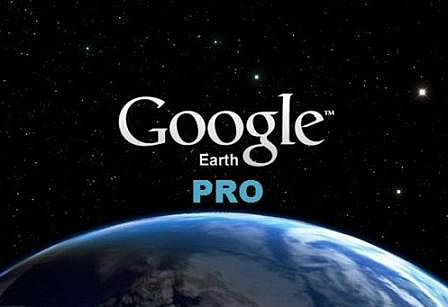 There are several differences between Google Earth and Google Earth Pro. Google Earth Pro is the commercial-oriented upgrade to Google Earth. Google Earth Pro allows you print images in premium high resolution up to 4800 x 3200px. No more manually geo-locate geographic information system (GIS) required, Earth Pro will automatically help you find out the images. Google Earth only able to import the image files up to max texture size. But, Google Earth Pro provides a Super Image Overlays that are more than maximum texture size. Instead of these, Earth Pro offers additional features designed for businesses, scientists and hobbyists from all over the world.
Additional Features:
Advanced Measurements: Measure parking lots and land developments with polygon area measure, or determine affected radius with circle measure.
High-resolution printing: Print Images up to 4800×3200 px resolution.
Exclusive Pro data layers: Demographics, parcels, and traffic count.
Spreadsheet Import: Ingest up to 2500 addresses at a time, assigning placemarks and style templates in bulk.
GIS import: Visualize ESRI shapefiles (.shp) and MapInfo (.tab) files.
Movie-Maker: Export Windows Media and Quicktime HD movies, up to 1920×1080 resolution
You may just have fun flying around the world. Act fast, get the free license key here.
https://geoauth.google.com/gev0/free_trial.html
( Note: the URL indicates that it is a trial, but it is in fact full version without limitations.)
Register with your email address. Once registered, Google will send you a license key and instructions to download and install Google Earth Pro. Existing Pro users don't need to register, the existing license key will continue to work with no changes required.
Here the comparison chart between Google Earth and Google Earth Pro: