Browsing articles in "Digital Cameras"
The well-known Chinese brand Xiaomi has launched an awesome action camera – Xiaomi Mijia Mini. If you looking for a good action camera with an affordable price, Xiaomi Mijia Mini is one of your choice.
Xiaomi Mijia Mini is designed for extreme sports, ski, bike, and motorcycle. This camera features 2.4-inch touchscreen display with a 960 x 480 pixels resolution, 1/2.5" 8MP Sony Exmor sensor, Ambarella A12 processor, 6-axis electronic image stabilisation, and more.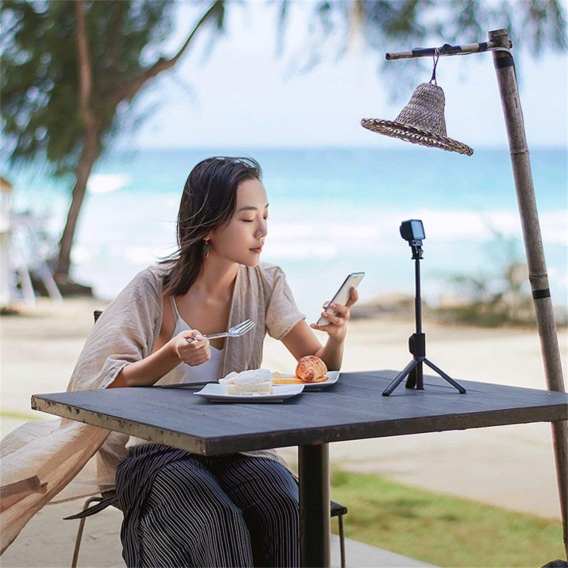 Continue reading »
Xiaomi, the world's 3rd largest smartphone maker has announced the launch of its flagship new stylish pocket-sized action cam – Yi Action Camera to rival the GoPro Hero with offers some impressive features.
Regardless of you is selfie lover or photography lover, there are a lots of new cameras designed with the sole intention of helping people to take great photographs. Range from digital camera, selfie camera, DSLR to wireless lens-style camera. Now you can bring your advanced camera with attach directly to your smartphone with Olympus Air A01. Olympus has introduced an entirely new type of lens-shaped wireless camera – Olympus Air A01 which similar to Sony QX Smart Lens that mounts to smartphone and controlled completely by smartphone.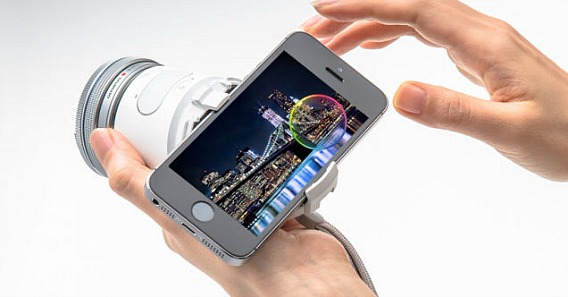 Continue reading »
Canon, the world digital imaging leader has just released the next evolution in its EOS 7D family, named as Canon EOS 7D Mark II Digital SLR camera (successor to EOS 7D), which features improvements over its predecessor with sports a brand new 20.2 APS-C CMOS megapixel sensor, 65-point autofocus system, Dual Pixel CMOS AF system, new 150,000-pixel RGB+IR 252-zone metering sensor for enhanced precision, 3-inch clear view II LCD with 1040k dots of resolution, 100% coverage optical viewfinder, and a pop-up built-in flash.
Panasonic has introduced its new LX-series ultra-compact Panasonic LX-100 camera, which adopts a large(ish) Micro-Four-Thirds sensor that large enough to easily let its image quality rival other top compact cameras. Panasonic LX100 is an utterly gorgeous 12.8-megapixel camera with fixed 24-75 (equivalent) f/1.7-2.8 optically stabilized lens that company claims as a real leap forward for image quality.
Share your narcissistic selfies on a whole new level with Casio Exilim EX-FR10. Casio has announced a new modular camera Exilim EX-FR10 that designed with the controller and lens units can be separated to allow for take photos in almost any angle or distance.
Sony has announced their newest self-camera, Cyber-shot DSC-KW11 which designed for fashion and selfies lover with body shape look alike with perfume bottle and complete with Swarovski crystals.
With so many gadgets in the market, especially when it comes to smartphones and laptops, it can be overwhelming to make a choice. Here's a simple list that can help narrow down your options.