Regardless of you is selfie lover or photography lover, there are a lots of new cameras designed with the sole intention of helping people to take great photographs. Range from digital camera, selfie camera, DSLR to wireless lens-style camera. Now you can bring your advanced camera with attach directly to your smartphone with Olympus Air A01. Olympus has introduced an entirely new type of lens-shaped wireless camera – Olympus Air A01 which similar to Sony QX Smart Lens that mounts to smartphone and controlled completely by smartphone.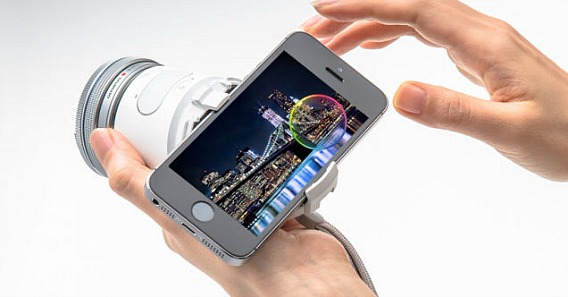 Like interchangeable lenses for SLR cameras, Air A01 is cylindrical and made from the finest aluminium material that contains a 16-megapixel Micro Four Thirds sensor and mount compatible any of the numerous lenses released from Olympus with that format, giving it a wide range of imaging options. The zoom lever and shutter button are positioned on the side for easy operation. Olympus Air A01 capable of recording 1080p video at 30 frames-per-second, burst capture at 10 frames-per-second, up to 1/16000 shutter speed for shooting fast moving subjects, and up to 3x digital zoom. In addition, it also features 81-point autofocus with face detection options, ISO range of 200 to 12,800, and comes with eight apps that employ the art filters built into Olympus Micro Four Thirds line.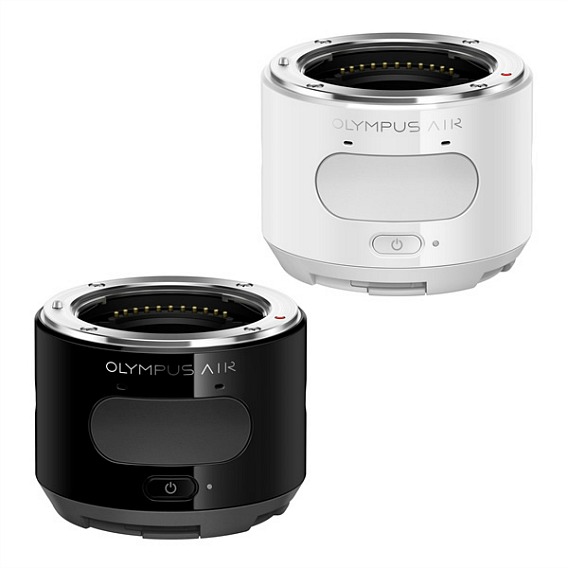 Olympus Air A01 weight 147 grams come in black and white colours. Olympus Air only been announced for release in Japan start March 6th at a price of ¥33,800 (about $289) or ¥49,800 ($425) for a bundle with a 14-42mm f/3.5-5.6 lens.
Promo video for Olympus Air A01: