Browsing articles tagged with "Mozilla Firefox Archives - Tip and Trick"
Mozilla Firefox developer team has upgraded the stable version of Firefox web browser to Firefox 66. Firefox 66 has been improved with several features, stability and bug fixes. The new version has add new feature for Windows Hello authentication in Windows 10.
With adding support for Windows Hello, it enable Firefox user experience password-less login. By using Windows Hello to sign in to Windows 10 device using facial recognition, fingerprint sensor, FIDO2 security device or PIN, it allows to sign in easily in Microsoft services in Firefox 66.

Continue reading »
After RCs (Release Candidates), Mozilla has finally announced and released the final RTM/RTW version of next generation Firefox 61 web browser powered by a new Quantum engine. Firefox 61 or Firefox Quantum built with refined user interface, codenamed "Photon".
Firefox has redesigned user interface with furthered Quantum CSS to offer faster page rendering, faster switching between tabs, tab warming, and retained display list feature. Besides that, Mozilla users also can add new search engines from the Page Actions menu.
Firefox 61 also improve on security features with TLS 1.3 that helps securely send information over the internet, Firefox dark theme support, managing Web Extensions, and other advancements.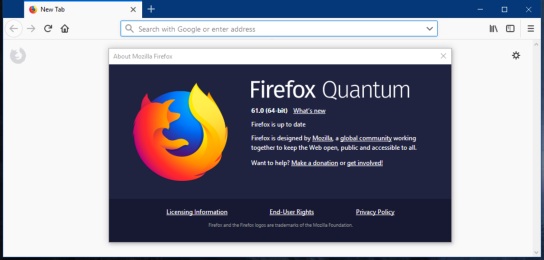 Continue reading »
The final version of Firefox 46 (Version 46.0) is finally released for public free download ahead of the scheduled release date on April 26, 2016. The setup installers of Firefox 46 has already been posted on Mozilla FTP server, which is accessible to all.
The next iteration of Mozilla Firefox web browser, Firefox 35, has finally been officially released by Mozilla after its public beta and RC with improve performance. Mozilla Firefox 35 is available for Windows, Mac, Linux, and Android.
The latest version of Firefox 35 support for H.264 MP4 video playback on OS X Snow Leopard and features "the first global communications system built directly into a browser" WebRTC (Web Real-Time Communication) -based free video calls service – Firefox Hello. Firefox Hello allows users to make free voice and video calls across WebRTC-supported browsers including Google Chrome and Opera.
Ctrl+C and Ctrl+V for Windows (Copy and paste) is one of the most common actions when surf the web. However, some websites such as financial and banking sites for security purposes don't allow you to copy or paste the content. If you are Firefox user and looking for a trick in Firefox browse that can permanently enable you copy and paste the content when websites disable it, here is a Firefox settings tweak that may fit your need.
Continue reading »
Mozilla has finally launched the latest version of the company's massively popular web browser – Firefox 29 for Windows, Mac, Linux, and Android. The newest version Firefox 29 has added a lot of features such as sync feature of the browser. With sync feature, all your data is now synchronized via email and password through a Firefox Account to create a seamless Web browsing experience.
The new Firefox Sync feature enables you to sync the data directly by your email address and password and allows you to load the same tabs, bookmarks and other browsing data across multiple mobile and desktop platforms. If you wonder how you can synchronize from desktop web browsers into your Android devices for faster access, here are some simple steps that you can follow to get it done.
Continue reading »
The final version of Firefox 29 is already available for free download for Windows, Mac, Linux and Android with update finally brings the Australis theme to its stable release channel. The setup installer of Firefox 29 has already been posted on Mozilla FTP server, which is accessible to all.
The newest version of Firefox 22 (FF22) has just been released, and is already available for free download through Firefox download page. The updated browser has added support for WebGL, Emscripten, asm.js, and WebRTC (Web Real-Time Communications) to makes up some ground in the browser wars with better performance.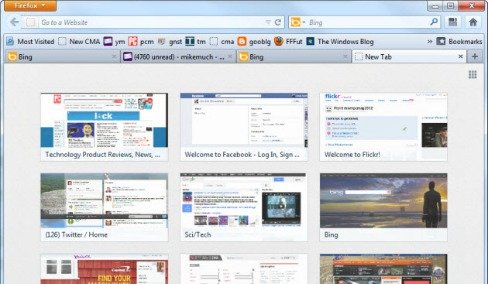 Continue reading »