Browsing articles tagged with "LG Archives - Tip and Trick"
If you own an Apple TV, AirPlay is the easiest way to pair it with Apple devices. AirPlay allow Apple devices to share, watch, listen, access everything to Apple TV, favorite speakers, and now add in popular smart TVs.
Apple has official announced in CES that AirPlay 2 and HomeKit compatibility to several new models and existing models' televisions. Famous brands such as Samsung, LG, and Sony also confirmed their new models will include support for AirPlay 2.
Apart from making it easy for iPhone, iPad, and macOS users to pair with their televisions, AirPlay 2 also make it feature for multiroom audio. With that feature, the TV can easily connect to other AirPlay 2 compatible devices included Apple HomePod, Sonos speakers, etc.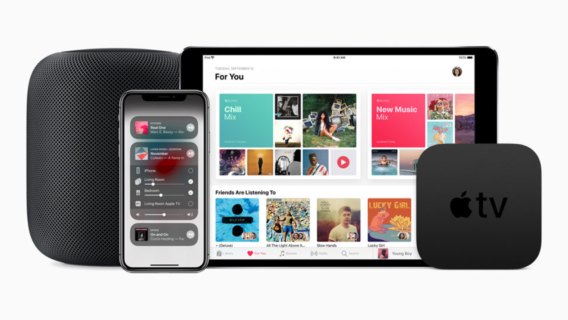 Continue reading »
After long awaiting, LG finally introduced LG G Flex 2 at CES 2015 press conference in Las Vegas. The LG G Flex2 is similar design to its predecessor LG G Flex, complete with the self-healing back that can recover from minor scratches.
CES 2015 is about to begin. Apart from all other device companies about to announce new flagship smartphone, LG is going to announce a new G Flex 2 smartphone along with the tagline "Redefining the Curve" on Monday, January 5 during CES 2015 official press conference. According to a South Korean report, this new LG G Flex 2 will boast faster 4G LTE-A connectivity and 64-bit Snapdragon 810 processor.
Nowadays, many companies offer portable battery pack for smartphone and tablet mobile devices with most tech addicts need an extra power for their smartphone while on-the-go. Power Pratical has already smashed through its initial $50,000 funding goal on Kickstarter and offer its new enhanced rechargeable portable battery – Pronto. Pronto is the fastest charging portable battery pack that designed to recharge battery fast which takes only 5 minutes to fully charge an iPhone 1,440mAh battery on-the-go.
Nowadays, the smartwatch have become a trend. Some of the mobile manufacturers have starting look into it as the new consumer line. Two Korean mobile giant, LG and Samsung has unveiled its new LG G Watch and Samsung Gear Live smartwatches which run with Android Wear operating system as introduced by Google at its I/O conference.
President and CEO of the LG Electronics, Dr. Jong-seok Park was announced the latest addition to its G series lineup of premium mobile devices – LG G Pad 8.3 tablet on 1st Sep at Seoul. It is the first full HD display tablet in 8-inch class. LG is touting the G Pad 8.3 as tablet small enough for one-handed operation and full HD screen with 1920 x 1200 WUXGA (Widescreen Ultra Extended Graphics Array) resolutions that are able to deliver quality picture with high resolution than a standard Full HD display.