Nowadays, the smartwatch have become a trend. Some of the mobile manufacturers have starting look into it as the new consumer line. Two Korean mobile giant, LG and Samsung has unveiled its new LG G Watch and Samsung Gear Live smartwatches which run with Android Wear operating system as introduced by Google at its I/O conference.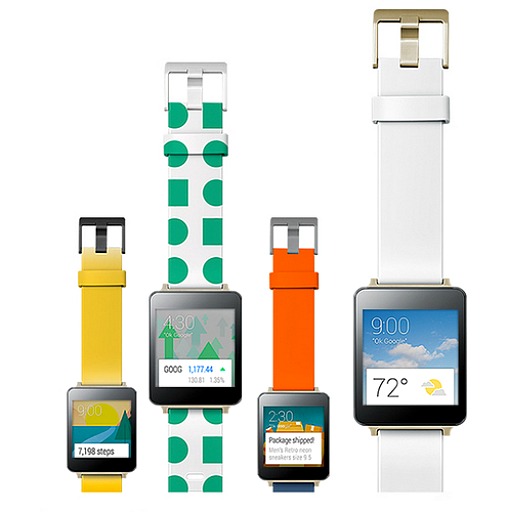 Android Wear operating system able to organizes information, suggests what users need, and shows it to before users ask. With Android Wear OS smartwatch, users can get messages from friends, appointment notifications, and weather updates at a glance.
The new LG G Watch and Samsung Gear Live smartwatches are available for pre-order on the Google Play Store. LG G Watch comes with stainless steel body and silicone band, while Gear Live uses a brushed stainless steel finish.
The Gear Live equipped with 1.63-inch Super AMOLED display, dust and water resistance, and heart-rate sensor. The LG G Watch has a 1.65-inch IPS LCD screen along with 4GB of internal storage and 512MB of RAM. It also comes with a 1.2GHz Qualcomm Snapdragon 400 dual-core processor and Bluetooth 4.0 wireless connectivity.
Gear Live weighs 59g with two color options – black and wine red, G Watch weighs 63g and available with black and white gold color. Both smartwatches are compatible with Android phone running 4.3 Jelly Bean or higher.
Samsung Gear Live costs around $200, and it'll be available to buy online and at Best Buy stores beginning July 7th. LG G Watch will be available to pre-order today for $229 and shipping on July 7th.