Browsing articles in "iOS"
Apple has announced 4 new awesome subscription services for offering TV and movies (Apple TV+), video games (Apple Arcade), news and magazines (Apple News+), and credit card (Apple Card).
With the new Apple TV app, Apple is adding new functionality called Apple TV Channels. Apple TV Channels will let iOS users subscribe to just the channels they wish to access, without downloading any apps. The service included content from HBO, Starz, CBS and more. iOS users just search for a channel in the Apple TV to see movies, shows, and other content that they can access with a subscription. In addition, iOS users can download content for offline viewing.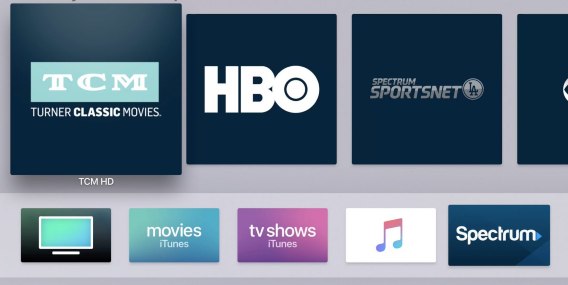 Continue reading »
What Is Tik Tok. Tik Tok (originally called Musical.ly) is a short-form video app from China-based Company, ByteDance. Tik Tok allowed users to upload short and non-music videos. With 15-seconds videos, everyone can be video creator to showcasing incredible talents to present precious moments, fun, experience, and knowledge.
Tik Tok is available for iOS and Android devices with daily active users reached 150 million and continue growth. In spite of that, the question come when you wish to download videos. Here how to download videos in the TikTok app for iPhone.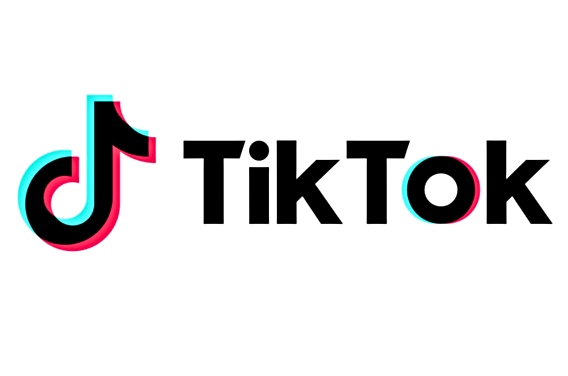 Continue reading »
Dark Mode is a features that enable users turn the screen to dark at night time. The social media giant Facebook recently announced a number of new improvements to its Messenger service, to enhance user's experience. One of the awaiting awesome new changes – Dark Mode is finally adding in Facebook Messenger app. It is now officially announced Dark Mode feature on Messenger app.
Continue reading »
If you own an Apple TV, AirPlay is the easiest way to pair it with Apple devices. AirPlay allow Apple devices to share, watch, listen, access everything to Apple TV, favorite speakers, and now add in popular smart TVs.
Apple has official announced in CES that AirPlay 2 and HomeKit compatibility to several new models and existing models' televisions. Famous brands such as Samsung, LG, and Sony also confirmed their new models will include support for AirPlay 2.
Apart from making it easy for iPhone, iPad, and macOS users to pair with their televisions, AirPlay 2 also make it feature for multiroom audio. With that feature, the TV can easily connect to other AirPlay 2 compatible devices included Apple HomePod, Sonos speakers, etc.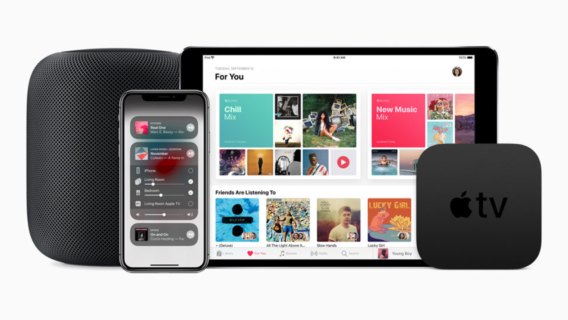 Continue reading »
Erase all personal information from device is important when plan to sell iPhone 3/4/4s/5/6/6s, iPad. It is to prevent nosy people from stealing deleted data. Simply deletion or factory restoring won't completely erase deleted data permanently.
As its name, Tipard iPhone Eraser is the best choice to wipe all data on iPhone permanently and protect private information from stolen and overwrite the storage space to make the erased data untraceable and unrecoverable. Tipard iPhone Eraser not only protect privacy but also can clear all junks files, Apps, history, cookies and personal settings.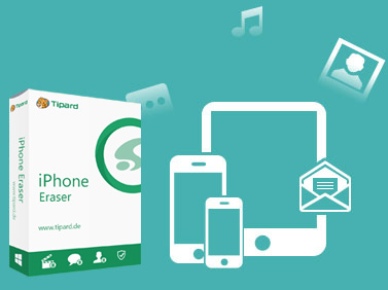 Continue reading »
The user-friendly iPhone data transfer software – EaseUS MobiMover Pro for Windows is a comprehensive management software that works for manage iPhone/iPad file such as transfer, add, delete, edit, and backup data without need of iTunes.
By connect iPhone/iPad to computer, user can select, manage, sync, or transfer numerous devices contents, including Contacts, Messages, Notes, Calendars, Voice Mail, Books, Safari Bookmark & History, Photos, Videos, Ringtones, Playlists, Voice Memos.
In addition, EaseUS MobiMover Pro also one of the solution for transfer data from old iPhone to new iPhone where the software enable move and backup data to stored in PC.
Continue reading »
Eager to have a baby? When is the best time to get pregnant? Wondering when the period comes and goes? By understand the menstrual cycle, it can help you figure out your ovulation calendar.
Over 100k download users – iWoman Period & Fertility Tracker features to track menstrual cycles with period calendar for women. It tracks periods, cycles, ovulation, and record the progress with smart, customizable, and attractive interface.
With press a button, it will simply track period cycles by add the dates of last period. Application will keep the logs dates and calculates to predict future periods, ovulation and fertility times with the calendar.
With iWoman Period & Fertility Tracker, users can learn more about their body such as track basal temperature to collect information for upcoming ovulation, track sexual intercourse and activity, and more.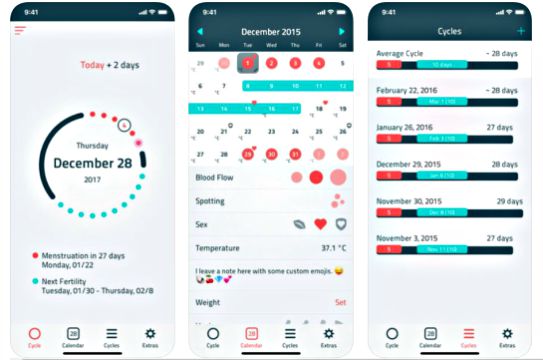 Continue reading »
COVERT Pro is a total security solution that provides protection against spyware to ensure user's actions in all applications (browsers, email clients, office software, messengers, etc.) are safely hidden.
With it masking method, the software will create a secure platform to ensure invisible to the spies when user run applications. COVERT Pro able to filter as many of screenshoters and keyloggers which traditional antispyware software does not protect because it unknown and not prohibited.
In addition, COVERT Pro also comes with unique feature to protect sound recording. It will prevents spyware by allow users to adjust the speakers and microphone level and completely block the microphone. COVERT Pro also built-in instant messenger with encryption for users securely communicate with others Covert Pro users.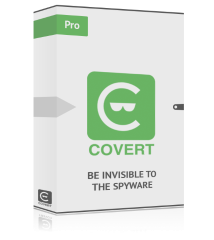 Continue reading »