Eager to have a baby? When is the best time to get pregnant? Wondering when the period comes and goes? By understand the menstrual cycle, it can help you figure out your ovulation calendar.
Over 100k download users – iWoman Period & Fertility Tracker features to track menstrual cycles with period calendar for women. It tracks periods, cycles, ovulation, and record the progress with smart, customizable, and attractive interface.
With press a button, it will simply track period cycles by add the dates of last period. Application will keep the logs dates and calculates to predict future periods, ovulation and fertility times with the calendar.
With iWoman Period & Fertility Tracker, users can learn more about their body such as track basal temperature to collect information for upcoming ovulation, track sexual intercourse and activity, and more.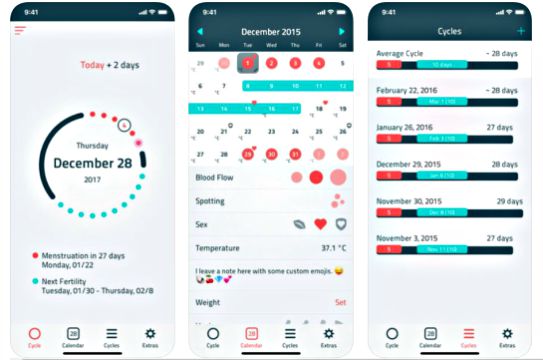 Features of iWoman Period & Fertility Tracker:
Circle, Calendar and Period View
Basal Temperature
Take down individual notes and memos (with Emoji support) on every day
Ovulation prediction
Calculates most fertile days in every cycle to gives users full view to plan pregnant.
Record sexual activity
Pill tracking for the cycle
Track user mood, emotions and feelings
Log the results of pregnancy and ovulation tests
Track hygiene methods (tampons, panty liner, and menstrual cup)
Party, smoking or alcohol can be recorded to track if it affects user cycle
Note down your basal temperature and follow it with the automated graph
Add photos to each day
Protect privacy with the iWoman passcode or Touch ID
Reminders for breast health and breast cancer check-up
iWoman Period & Fertility Tracker normally cost USD $1.99 for purchase at Apple App Store. As part of promotional offer, the company is now giving away free download for everyone.
Just head to Apple App Store to download:  https://itunes.apple.com/app/iwoman-zykluskalender/id292809726?mt=8
You can share or follow us on Twitter, add us to your circle on Google+ or like our Facebook page to keep yourself updated on all the latest info from Microsoft, Google, Apple and the Web.