Browsing articles tagged with "ios 9.1 Archives - Tip and Trick"
Nowadays, there are a lot of translations apps exist in market. Recently, we found a very useful and free translator's app called Reverso Context. Most of the translations apps are able to translate the meaning of words but not phrases as app tend to do one to one translations with them.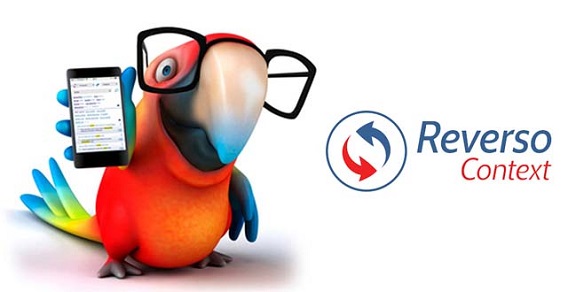 Continue reading »
"Run out of space", "Running out of storage", "Not enough available storage" is one of the most common complaints with Apple iPhone and which Apple iPhone users don't want to facing when they are trying to use it to grab that once in a lifetime picture. In means time, Apple iPhone users also unable to install new apps, take photos, sync media files, install operating system updates, or do anything else that requires storage space. With iMyfone Umate, now can make sure iPhone users don't see that message ever again and enjoy tons of storage space.
Cut the Rope: Time Travel, the iKids Awards 2014 winner, is a physics-based puzzle video games that was originally released on April 17, 2013 for several platforms and devices developed by the Russian entertainment company ZeptoLab. Cut the Rope currently more than 750 million downloads worldwide, while Cut the Rope: Time Travel adding new adventure with 165 travel themed levels, candy-crunching, physics-based action that take us through the history of era.
Day One 2 is a fantastic journaling app for logging and recording various events and milestones of your life.  As its predecessor, Day One 2 is available sync for the Mac, iPhone, and iPad. Day One 2 not only comes with text, but excellent feature with support for multiple journals (up to 10 private journals), ability to attach multiple photos to an entry, map view on iOS, custom reminders, bulk entry management, integrated current location and weather, Tags and sort, and more. Besides that, it also combines the simple daily log, event log, activity log, photo album, and long-form expressive writing.
iOS 9.3 contains a new revised keyboard with a new look, which supposedly to be easier to use and improve typing speed for the iPhone smartphone devices. To enhance iPhone enthusiasts' experience in text messages with cute and creative, iPhone users just need to unlock a keyboard – Japanese Kana keyboard which comes with a bunch of cute emojis.
How polluted is our air? According to the latest study from Massachusetts Institute of Technology (MIT) showing that air pollution causes 200,000 early deaths a year. If you've ever wondered how many nasty particles from dust, car exhaust, and other sources you may be breathing in, there are few methods to check it right now.
One of the easy method to check air quality is by using app – Helpchat, which is a personal assistant app that provide new feature to awareness users about the pollution levels in over 40 Indian cities, alerts users when air quality drops below a certain threshold, and how it is adversely impacting our health.
Tech giant Apple has surprised iOS users with released new version of iOS 9.3 first beta to its public beta testers and developers. The iOS 9.3 beta is another biggest updates of iOS 9 which brings new features Night Shift, password-protected Notes app, and new educational tools. The update also come with improved several apps, including Notes, Apple News, Health, CarPlay, and more.
Will you felt panic when your newborn baby is screaming at the top of her/his tiny lungs during midnight? What's making baby cry? Is it hungry? Diaper getting wet or feeling pain? You have no idea. Good news for all exhausted new parents. An excited app – Baby Cries Translator has been created by Taiwanese researchers from National Taiwan University Hospital Yunlin which can differentiate variety of crying sounds made by babies and comparing them to a large database.