Browsing articles in "Developer Tools"
As part of New Year celebration, Microsoft is giving away 7 top hit Windows software for free through Windows 10 Store, which otherwise normally retail for price from $62.99 to $399.99. The giveaway is available with limited time only, so grab them quick if you want any of them. Just click the links below and sign in with Microsoft account (Hotmail) to login into Microsoft Store to download the Windows 10 software.
Continue reading »
Microsoft has officially launched and make available for download Microsoft Visual Studio 2015 together with an update .NET 4.6 framework after a year of previews and release candidate.
Programming language enthusiasts or hobbyists now have a good news, Apple has released Swift programming language for less-experienced iOS developers in creating apps for Apple devices across Apple's platforms.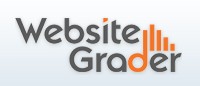 How attractive and effective is your blog or website? How competitive and how popular is your website compared to other websites which have similar content? Looking for a way to improve the volume and quality of traffic to your website or blog via algorithmic search result? A new website measuring tool, Website Grader, can do the measurement work and assist you to improve your website.
Continue reading »
Microsoft Virtual PC 2007 (update to Virtual PC 2007 SP1) allows the guest operating system in virtual machine to bridge its network connection with host computer existing network connection to connect to external local area network or Internet. The bridged network allows virtual machine to share the host's network adapter to connect to local area network or Internet as if it's using its own Ethernet or Wireless (WiFi) network card.
Continue reading »
With the release of Windows Vista SP1, Windows Server 2008 and Windows XP SP3, the free virtualization software from Microsoft, Virtual PC 2007 (VPC 2007) has also been updated and upgraded to SP1 version, a Service Pack Update release. Virtual PC 2007 allows a single computer to run one or more virtual machines each with its own operting system, giving user flexible and convenient way to maintain the compatibility to run legacy and custom applications in virtual machine with older operating system.
Continue reading »
VMWare Server does not officially support installing on host operating system which is Windows Vista. The lack of support applicable from VMWare Server 1.0 to latest version 1.0.5 or VMWare Server 2.0 Beta 2 or later. However, the installation of VMWare Server can run and complete successfully. And more importantly, users can add, create, run virtual machines (VM) successfully. So do functions that associate with virtual machines, such as CD-ROM/DVD-ROM mounting, memory allocation, keyboard and mouse integration, and etc.
Continue reading »