Browsing articles tagged with "Apple iTunes Archives - Tip and Trick"
Om Nom lovers, if you're looking to play Cut the Rope: Magic on iOS, Apple iTunes Appstore is giving away free Cut the Rope: Magic full game to all iOS users. The free giveaway of Cut the Rope: Magic is in conjunction with Apple's App of the Week in the Apple iTunes Appstore, which normally priced at $0.99. This is first time Cut the Rope: Magic available as free since it was released in December of 2015.
Zeptolab again brought back its famous puzzle game Cut the Rope: Magic. This puzzle game has a magical theme with Om Nom where gamer swipe to cut the rope to direct the candy. Cut the Rope: Magic brought magical world with completely new graphics, sound, magical skills, and able to transform Om Nom into 6 magical forms, which comes with more than 160 new puzzles episode.
Continue reading »
The most eagerly awaited latest version of iOS 10 – iOS 10.1.1 has arrived as on Over-the-Air download for to iPhone, iPad, and iPod touch. iOS 10 comes along with all-new redesigned lock screen, 3D touch-powered interactive widgets, interactive notifications, tapback feature that allows to respond a message, raise to wake feature that instantly turns on iPhone screen, Stock Apple apps can be removable and reloaded from the App Store, and much more.
iOS users can update the device itself from OTA by head to Settings > General > Software Update. For iOS users those prefer for fresh restore / update to iOS 10 on their iPhone, iPad, or iPod touch, can manually download and update the firmware by using the direct links of IPSW files.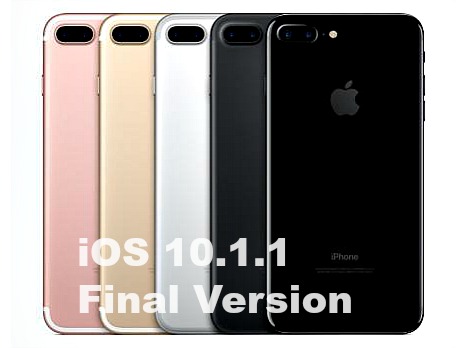 Continue reading »
The wait is finally over! Apple has officially released it final version of iOS 9.3.5 to public with live download links (IPSW files) available for all compatible iPhone, iPad, and iPod touch devices ahead of next major iPhone operating system, iOS 10 release which is expected in September.
The final stable version of Apple's latest iOS, iOS 9.1 has been released for download (IPSW download links) for supported iPhone, iPad, and iPod touch devices. The final version of iOS 9.1 includes lots of new features and improvement including over 150 new emoji characters, live photos now sense iOS users raise or lower device so that not record these movement, Apple News app, improved stability for apps, improved performance in Multitasking UI, and more. Besides that, iOS 9.1 also bring bug fixes such as fixes an issue that prevented Game Center from launch, fixes an issue that prevented some apps from updating from App Store, and etc.
iTunes is an iOS media player for PC that used for organizing, play, save, and download music or video files. It also can connect to iTunes Store to purchase and download music and manage contents on iPhone, iPad, and iPod.
With recently Windows 10 update, some Windows users facing problem error code -54 in iTunes that iPhone, iPad, or iPod not recognized in iTunes or can't sync to iTunes on your PC. Error code -50 is a generic code meaning there's some sort of communication difficulty. The iTunes folder is mark as Read Only after Windows 10 update cause it can't sync between iOS device and PC.
iTunes 12.2 is out. The new version of iTunes is rolling out for Mac and Windows PCs ahead of iOS 8.4 released and OS X Yosemite 10.10.4 update for the Mac. iTunes 12.2 comes with support for the new Apple Music, Beats 1 global Internet radio, and includes bunch of exciting features.
Setting a custom or unique ringtones are one of the easiest ways of personalizing your iPhone. Don't waste money buying a ringtone from the iTunes store. It just needs a couple of minutes to turn any song or sound into a ringtone on your iPhone by using iTunes.
Simple allocate specific songs or ringtones been create via iTunes to certain people and you will instantly know who is calling you when phone ring.
Apple has released a new version of iTunes to version 12.1. iTunes 12.1 provides new Notification Center Widget for iOS mobile platform that lets users notice what's currently playing, pause, skip to the next track, or buy songs, if you're listening to iTunes radio.