Browsing articles tagged with "Microsoft Office 2010 Archives - Tip and Trick"
Adept PDF to Word Converter is a converter software that can convert Adobe PDF file into Microsoft Word file format without loss its information and quality. Instead of convert files, the program also can exports the text, images, or other contents from PDF file into MS Word file for edit and reuse PDF content.
In addition, Adept PDF to Word converter also able to automatically adjust the page size to match with MS Word file format. With Adept PDF to Word Converter, user does not need Microsoft Word, Adobe Acrobat, or even Acrobat Reader for read or edit files.
Adept PDF to Word converter comes with two features modes – Easy Reading and Easy Editing. Easy Reading mode is focus for read, while Easy Editing mode focus for edit, copy, paste, and etc.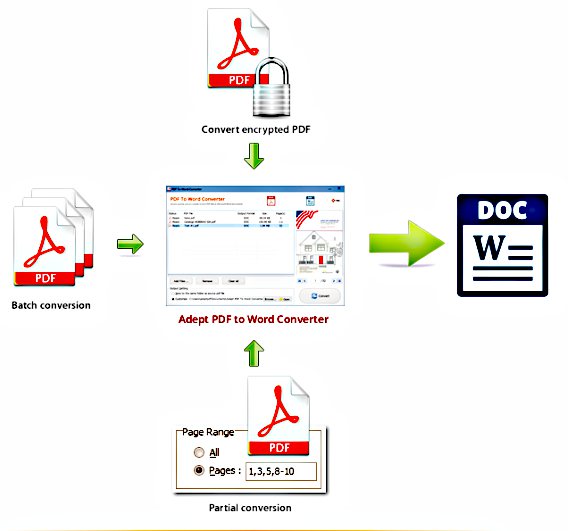 Continue reading »
For Office users, one of the changes for new Office 2016 is the annoying start screen every time when you open it. The screen will displays a variety of templates and a list of your recently opened documents for your quick access. If you would rather by pass this start screen and directly open a new and blank document, follow the steps below to disable the start screen.  This method is workable to apply it on Word, Excel, PowerPoint, Visio and Project.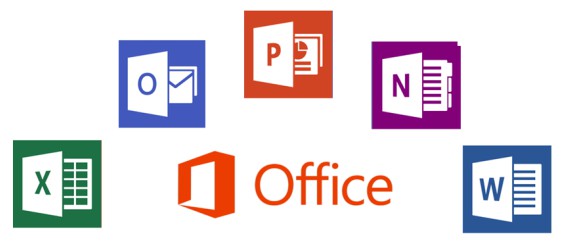 Continue reading »
A new update for Microsoft Office 2016 is rolling out to Insiders. The latest July feature update on Windows Desktop brings the Office 2016 to build 16.0.7167.2015. Build 16.0.7167.2015 brings several new features, here what's new features in July feature update.
Keyboard shortcuts are combinations of keyboard strokes and clicks that provide a quick and easy way of do task action such as taking a screenshot or executing commands in computer software programs. By using keyboard shortcuts, you can do things that normally need a mouse, trackpad, or other input device. Shortcut keys are commonly accessed by using the Alt key (on IBM compatible computers), Command key (on Apple computers), Ctrl key, or Shift key in conjunction with another key.
Microsoft Office 2016 has officially launched and if you have plan to explore in depth about features and tools of Office 2016 generally that slightly different layout compared to its previous iterations. Now, Microsoft has provide Office 2016 Quick Start Guides for both newcomers and veterans who want to learn more about the advanced features and functionalities of Office 2016 including Office 2016 for PCs, Office 2016 for Mac, and Office 2016 Mobile.
Can't wait to upgrade to Microsoft Office 2016? Well, with the released of Microsoft Office 2016 for Windows users, Microsoft has officially started the special Office 2016 upgrade promotion for Windows users who upgraded to Windows 10 and have Office 2010 or earlier can get a 50% discount or $35 for one-year subscription to Office 365 Personal through the pre-installed Get Office app which includes all of the Office 2016.
Microsoft Excel is a powerful tool to store, sort and manipulate text and numbers. It allows users to insert pictures from PC hard drive or from a web page to data file. However, sometimes users may facing problem that pictures not attach with data once sort or filter the data. With following trick, it allows pictures attach along with the data. This makes data file look more clear and attractive.
Microsoft has finally released Preview edition of Microsoft Office 2016 for Windows on Microsoft Connect, after releasing Office 2016 Preview for Mac in earlier March 2015. There are two programs been launched by Microsoft for the Microsoft Office 2016 – Office 2016 Preview (for Home) and Office 2016 Preview (for Business).