Browsing articles tagged with "Mac OS X Archives - Tip and Trick"
Apple has released iOS 10.3.2 final version to iPhone, iPad, iPod touch, along with macOS Sierra 10.12.5, watchOS 3.2.2, tvOS 10.2.1; while macOS server 5.3 and Xcode 8.3.2 for registered developers. iOS 10.3.2 is now available as free over-the-air update or downloaded via iTunes for all iOS users with a compatible device.
The updates include bug fixes and security to add an extra layer of reliability, stability compare with its previous version.
Continue reading »
Nowadays, perform optimize, tweak, or clean computer operating system by using utility software such as Iolo System Mechanic, Advanced SystemCare, WinUtilities is needed for every PC users to free up, tune-up system resources and keep PC system at peak performance.
Basic PC maintenance is important to make sure PC running in fast and smooth. Here, we list down PC maintenance checklist for Mac OS X operating system includes regular, weekly, and monthly schedule.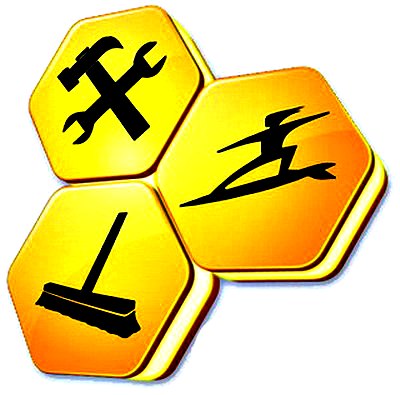 Continue reading »
MacBooks or Mac computers is an awesome notebook computers developed by Apple Inc, while all MacBooks also preinstalled with its own operating system – MAC OS X. Mac OS X is the latest Macintosh operating systems for Apple computer that launched in 2001. There are a ton of hidden keyboard shortcuts in MacBooks or Mac OS X.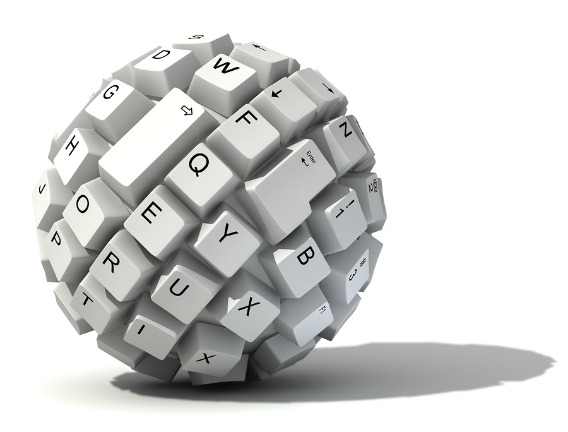 Continue reading »
Command ⌘, Shift ⇧, Option ⌥, Control ⌃, Caps Lock ⇪, Function key (fn), Command-C & Command-V, and Shift-Command-3 is a common keyboards symbols and keyboard shortcut for MacBook users.
Keyboard shortcuts or keyboard accelerators will help using Apple computer – MacBook easier, quick, and efficient, providing all kinds of options for performing common tasks within El Capitan and cut down dependency on mouse, trackpad, or other input device.
Using keyboard shortcut to perform tasks is easy, MacBook user just need hold down one or more modifier keys while pressing the last key of the shortcut. For example, shortcut COPY, hold down Command, press C, and then release both keys.
Continue reading »
Windows or Mac OS includes many keyboard shortcuts, which also known as accelerator keys or hotkeys that perform operation, task or commands within the operating system. Keyboard shortcuts make it easier for user to interact with computer, which otherwise would typically require a mouse or other pointing device to perform the operation. Here's the 20 keyboard shortcuts or accelerator hotkeys of Windows and Mac OS available on the operating system level to improve illustrator workflow, as published by Microsoft.
Continue reading »
MacX HD Video Converter Pro is an all-in-one video converter software for Windows and Mac that can convert among HD, SD and 4K ultra videos and convert video to iPhone, iPad, Android, Google, Windows phones, plays station 4, etc. MacX HD Video Converter Pro can supports almost all video file format including MKV, M2TS, AVI, MP4, WMV, MOV, FLV, etc.
With MacX HD Video Converter Pro, user can use "slideshow maker" feature to create slideshow from their photos quickly and easily and then convert it into attractive video for sharing with family and friends. In addition, MacX HD Video Converter Pro also can use as YouTube video downloader, user can download videos from YouTube and convert to MP4, AVI, and other formats for offline playback.
Apple's Worldwide Developers Conference 2016 kicks off on Monday with Apple CEO Tim Cook start speech. This year Apple announced major updates to its two operating systems – iOS 10 and macOS Sierra.
For iOS 10, Apple bring a bunch of new features including updates to Messages, Phone app, improved 3D Touch, and redesigned control panel. While, macOS Sierra, Apple added in Siri integration, picture-in-picture mode with videos, the ability to unlock Mac with Apple Watch and more new cool features.
Most of the Apple enthusiasts can't wait till the official launch of the OS. Thanks to the Apple Beta Software Program, you can sign up program and get access to pre-release beta version for test out some of the new features before everyone else. The Apple Beta Software Program registration process is even easier than other. As a member of the Apple Beta Software Program, you'll be able to enroll your iOS device or Mac to access the iOS and OS X public betas.
In this article, we will walk through steps of registering as member of the Apple Beta Software Program to get access the latest public beta.
"Run out of space", "Running out of storage", "Not enough available storage" is one of the most common complaints with Apple iPhone and which Apple iPhone users don't want to facing when they are trying to use it to grab that once in a lifetime picture. In means time, Apple iPhone users also unable to install new apps, take photos, sync media files, install operating system updates, or do anything else that requires storage space. With iMyfone Umate, now can make sure iPhone users don't see that message ever again and enjoy tons of storage space.