Browsing articles in "iOS"
Apple has released iOS 10.3.2 final version to iPhone, iPad, iPod touch, along with macOS Sierra 10.12.5, watchOS 3.2.2, tvOS 10.2.1; while macOS server 5.3 and Xcode 8.3.2 for registered developers. iOS 10.3.2 is now available as free over-the-air update or downloaded via iTunes for all iOS users with a compatible device.
The updates include bug fixes and security to add an extra layer of reliability, stability compare with its previous version.
Continue reading »
Om Nom lovers, if you're looking to play Cut the Rope: Magic on iOS, Apple iTunes Appstore is giving away free Cut the Rope: Magic full game to all iOS users. The free giveaway of Cut the Rope: Magic is in conjunction with Apple's App of the Week in the Apple iTunes Appstore, which normally priced at $0.99. This is first time Cut the Rope: Magic available as free since it was released in December of 2015.
Zeptolab again brought back its famous puzzle game Cut the Rope: Magic. This puzzle game has a magical theme with Om Nom where gamer swipe to cut the rope to direct the candy. Cut the Rope: Magic brought magical world with completely new graphics, sound, magical skills, and able to transform Om Nom into 6 magical forms, which comes with more than 160 new puzzles episode.
Continue reading »

 ESET Mobile Security is a trusted mobile security and antivirus app that provides protects against malware and phishing without taxing phone processing performance. ESET Mobile Security comes with 5 main features – Antivirus, Anti-Theft that allows user track phone location on a map, receive snapshots from the front and rear cameras, and able to lock or wipe the device, SMS & Call Filter, and Usability Improvements and Tablet Support.
In addition, ESET Mobile Security also included premium features such as mobile apps audit, device monitoring, anti-phishing, and automatic scheduled scan for user stay connected 24 hours with peace of mind.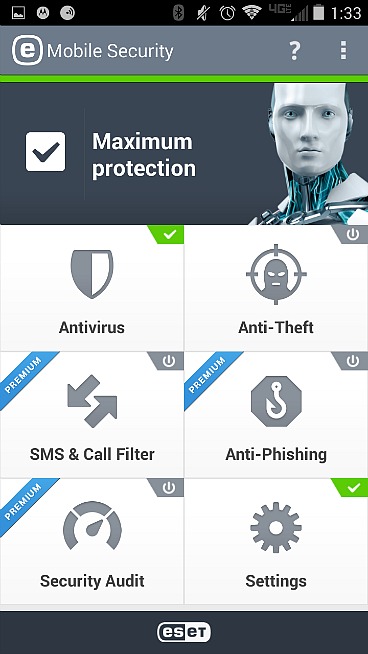 Continue reading »
The most eagerly awaited latest version of iOS 10 – iOS 10.1.1 has arrived as on Over-the-Air download for to iPhone, iPad, and iPod touch. iOS 10 comes along with all-new redesigned lock screen, 3D touch-powered interactive widgets, interactive notifications, tapback feature that allows to respond a message, raise to wake feature that instantly turns on iPhone screen, Stock Apple apps can be removable and reloaded from the App Store, and much more.
iOS users can update the device itself from OTA by head to Settings > General > Software Update. For iOS users those prefer for fresh restore / update to iOS 10 on their iPhone, iPad, or iPod touch, can manually download and update the firmware by using the direct links of IPSW files.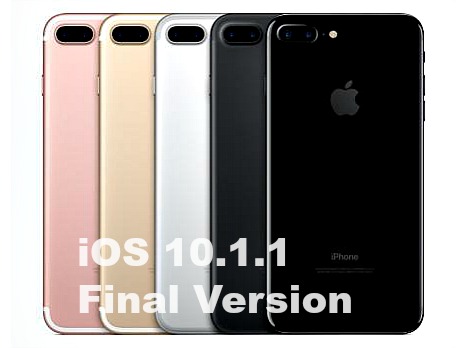 Continue reading »
Apart from Apple iPhone 7 and 7 Plus features, iPhone 7 and 7 Plus price are also one of the considering point when decision to buy it.
Apple's iPhone 7 and 7 Plus has finally unveiled to public which almost all of the rumours and leaks such as no headphone jack with new AirPods, new glossy 'Jet Black' color, improved battery life, faster processors, enhanced water resistance, dual-lens camera for iPhone 7 Plus, and etc. have become true.
The wait is finally over! Apple has officially released it final version of iOS 9.3.5 to public with live download links (IPSW files) available for all compatible iPhone, iPad, and iPod touch devices ahead of next major iPhone operating system, iOS 10 release which is expected in September.
After 2 years plus, Facebook Inc had buy popular mobile-messaging app – WhatsApp for $19 billion. WhatsApp has announced and revised its Terms of Service and Privacy Policy which it plans to start sharing WhatsApp user data (phone number and other account information) with Facebook, in order to improve ads on Facebook and products experiences as well as helping to improve the platform.
Pokémon, originally as Pocket Monsters in Japanese were launched in Feb 1996 from Nintendo franchise. Pokémon is a video game series featuring Ash Ketchum and Pikachu fighting Team Rocket, "trainers" travel the world to catch varied monsters called Pokémon such as Charizard, Mewtwo, Blastoise, Mew and Gengar. "Trainers" captured Pokémon using special capsule devices known as Poké Balls. These balls can be bought or found, and only be used against wild Pokémon.
On 6 July 2016, Nintendo has released Pokémon GO – a mobile game for Android and iOS device developed by the Pokémon Company that play in the real world through augmented reality. Pokémon GO allow players to capture Pokémon anywhere around the world such as parks, shopping areas, sidewalks, and countryside. Imagine discovering a Squirtle hiding along the waterfront in San Francisco, a Bulbasaur at Shinjuku Station or a Pikachu beneath the Eiffel Tower.