President and CEO of the LG Electronics, Dr. Jong-seok Park was announced the latest addition to its G series lineup of premium mobile devices – LG G Pad 8.3 tablet on 1st Sep at Seoul. It is the first full HD display tablet in 8-inch class. LG is touting the G Pad 8.3 as tablet small enough for one-handed operation and full HD screen with 1920 x 1200 WUXGA (Widescreen Ultra Extended Graphics Array) resolutions that are able to deliver quality picture with high resolution than a standard Full HD display.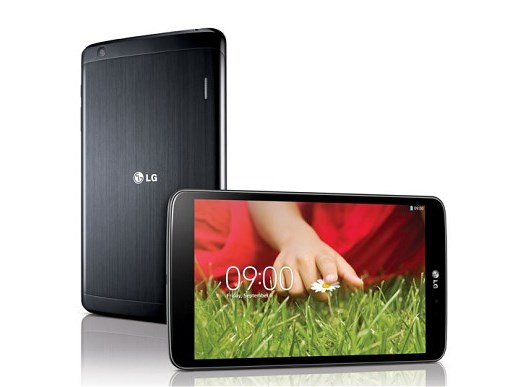 LG G Pad 8.3 tablet are available in two colors – black and white and runs on Android 4.2.2 (Jelly Bean). To maintain its portability, the G Pad 8.3 has a powerful 4600mAh battery for long lasting usage time but with a light as a newspaper weight at just 338g. Instead of these, LG G Pad also boasts a unique user-experience and wide range of connectivity features.
QPair – With the unique QPair app, will allow you to view the phone calls and messages on your tablet when properly paired with you Android smartphone. Users can then send simple replies through the LG G Pad 8.3 while you can't actually take voice calls on the device. This unique app also allows G Pad to easily connect to other manufacturers' smartphone and tablets.
QSlide – G Pad was offers practical features that provide real-life benefits, for example multitasking. QSlide apps allow users controls up to three different apps in one window with no interruption.
KnockON – a feature that lets you turn the device on and off just by tapping on it twice.
Key Specifications of LG G Pad 8.3 Tablet:
8.3 inch WUXGA (1920 x 1200 pixels / 273ppi) display
1.7GHz Quad-Core Qualcomm Snapdragon 600 Processor
16GB huge memory with 2GB RAM
5MP and 1.3MP with respectively rear and front camera
216.8 x 126.5 x 8.3mm dimensions
This tablet is not available yet and it will be sold worldwide starting on fourth quarter of 2013. The price will be announced when the tablet officially launches.