CES 2015 is about to begin. Apart from all other device companies about to announce new flagship smartphone, LG is going to announce a new G Flex 2 smartphone along with the tagline "Redefining the Curve" on Monday, January 5 during CES 2015 official press conference. According to a South Korean report, this new LG G Flex 2 will boast faster 4G LTE-A connectivity and 64-bit Snapdragon 810 processor.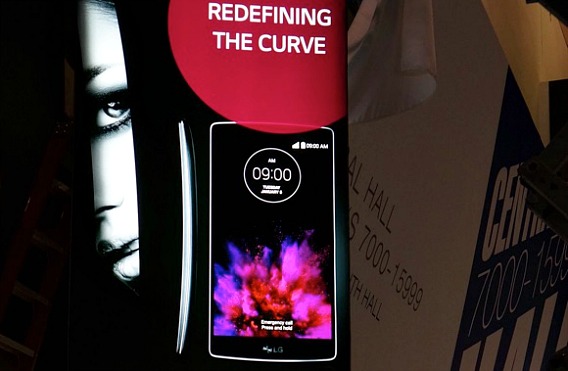 The LG G Flex 2 looks pretty much the same as its predecessor. It equipped with 5.5-inch full HD WRGB OLED display, 3GB of RAM and has 32GB of storage with microSD slot. The main camera comes with 13-megapixels and higher 5-megapixels front camera. In addition, the battery has also been upgraded as well to 3,800mAh in capacity.
Furthermore, the LG G Flex 2 also has an interesting self-healing technology where the phone back panel designed to recover from light scratches within minutes.
Updated for full spec of LG G Flex 2 here