With Football season is only a month away, NFL once again becomes the highlight of the sporting world. As no-one wants to miss a minute of the great action, NFL Digital Media has announced the launch of redesigned NFL Mobile that gives football fans quick access to breaking news, scores, team reports, schedules, stats, rosters, and team standings.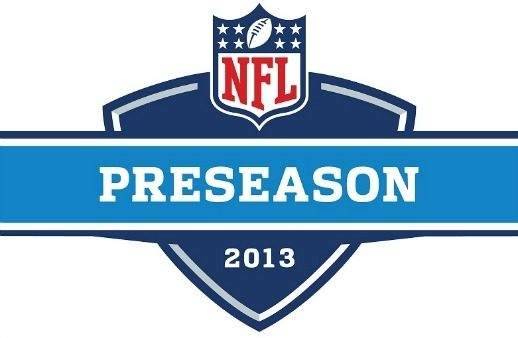 The new NFL Mobile app from Verizon features mobile exclusive live coverage of Thursday, Sunday, and Monday Night Football, and NFL RedZone on Sundays, for Verizon premium subscribers. With redesigned NFL Mobile, it provides video highlights, analysis, manage NFL.com fantasy football team, browse the NFL.com shop, or find game tickets.
Features of NFL Mobile app:
SCORES AND STATS – Updated player and team scores and statistics for the 2013-14 season
CUSTOM TEAM ALERTS – Follow favorite team and get customized alerts – including injury updates, highlights, game start times, entry into the red zone, and scoring plays
FANTASY FOOTBALL– Follow NFL.com fantasy team directly in the app
VIDEO HIGHLIGHTS – Watch highlights after the game
PREMIUM FEATURES – Verizon customers can upgrade to premium features to gain access to live streams of NFL RedZone on Sunday afternoons, LIVE NFL games on Thursday, Sunday and Monday Nights, and NFL Network 24/7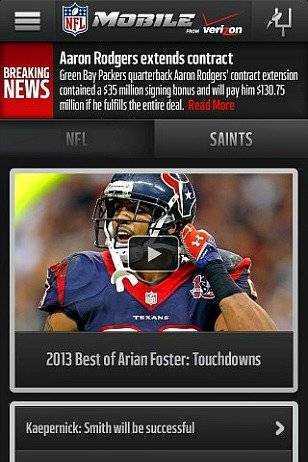 The NFL Mobile app is currently available for iOS and Android mobile platforms.
To download NFL Mobile app, visit the
Google Play Store for Android:
https://play.google.com/store/apps/details?id=com.gotv.nflgamecenter.us.lite
iTunes Store for iOS:
https://itunes.apple.com/us/app/nfl-12/id389781154?mt=8