Thinking handwriting functionality keyboard? The handwriting recognition was said to be top-notch for smart touch-screen devices to given fun and convenience for the user. Vision Objects was taking further step on their technology to launch – MyScript Stylus Mobile after the MyScript Calculator released.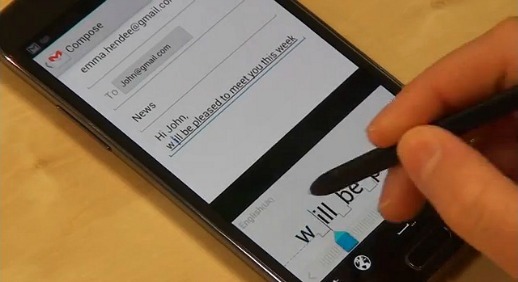 MyScript stylus Mobile is an interactive handwriting recognition application that allows real time text input on touch-screen devices designed for fingertip or stylus use such as mobile internet tablets or smartphones. MyScript Stylus mobile is a great alternative to traditional keyboards when one-handed inputs is needed and apply in any application requiring text entry such as SMS, MMS, email, calendar, diary, Memo or web browser.
Key features of MyScript Stylus Mobile:
Recognizes intuitive gestures to:

Insert line breaks
Delete characters, words or sentences
Insert spaces
Join words
Overwrite a character to change it

Able to scroll horizontal to help users write long words and phrases and the writing area rolls over progressively.
Support 54 languages and also supports cursive English recognition when combine with Asian languages such as Chinese, Japanese and Korean.
To get start with the latest handwriting functionality keyboard, just follow the step below:
Install a copy of the MyScript Stylus Mobile from the Google Play Store. It is free right now.

Once installed, tap on the MyScript Stylus icon to enabling the process. You will be prompted to download require language packs, and then a quick link will be given to your setting area to enable the keyboard.
After finished settings, you can set a default input method in your device.
Setting -> Language & input -> Configure input methods -> Tick the Stylus Mobile box -> Tap on default and choose Stylus Beta.
Check out the video below to see the app in action.