Browsing articles tagged with "Android Archives - Page 8 of 11 - Tip and Trick"
Swipe in, cash out. We lock and unlock our smartphone dozens of times or more in a day. It is pretty much idea if we could earn some sort of reward every time unlocks smartphone. Here's an Android app, Unlockar from Unlockar Apps developer which use concept called uScreen that displays based on your preferred content and lets you earn reward points in the form of uCoins each time you unlock your phone.
Sometimes you may want to record voice for capturing a new idea or record interview on smartphone, a great voice recorder app is essential. Cogi is a tiny voice recording application for Android operating system that able to record high-quality audio and capture the important parts of conversations.
Nowadays, the smartwatch have become a trend. Some of the mobile manufacturers have starting look into it as the new consumer line. Two Korean mobile giant, LG and Samsung has unveiled its new LG G Watch and Samsung Gear Live smartwatches which run with Android Wear operating system as introduced by Google at its I/O conference.
The FIFA World Cup 2014 Brazil tournaments are finally kicked off with a match between Brazil and Croatia. Football fans around the world are preparing to cheer on their nations down in Brazil. Whether you'll be heard over to Brazil or watching at home, these apps will help to fulfil your world cup 2014 experience on smartphone device.
Continue reading »
Microsoft has finally confirmed the launch a redesigned version of Skype for iPhone, offering Apple device users five times faster and more responsive than its existing app.
The attractive mobile app – Word Lens Translator from app's developers, Quest Visual has finally available for free download on both iOS and Android through app store.
Virtual Private Network (VPN) services able to protect and secures Internet traffic while you use the internet and enables users to access geo-restricted websites. Picking a VPN service provider to keep you safe and secure usually comes down to features, price, server location, and performance. If you're looking for a VPN service to use on your Android, Astrill VPN does provide VPN service to Android users, which allow on-the-go access to VPN service.
Continue reading »
Android device froze, not responsive, and locked up? The Android device may become completely unresponsive with LCD screen fading away to blank or black. Besides that, Android device may also does not accept nor respond to any screen taps, and ignoring or not responding to any buttons pressed.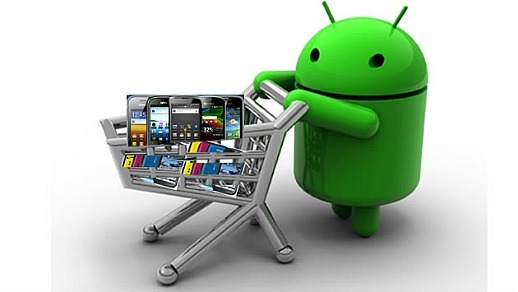 Continue reading »