Android device froze, not responsive, and locked up? The Android device may become completely unresponsive with LCD screen fading away to blank or black. Besides that, Android device may also does not accept nor respond to any screen taps, and ignoring or not responding to any buttons pressed.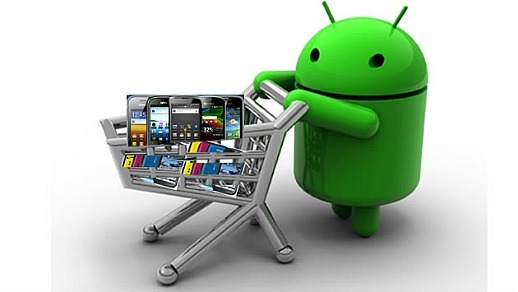 In this situation, safe mode or factory reset doesn't help fix Android device, you need to perform a hard reset (also known as an alternate reset) by booting into a special recovery mode.
However, note that hard reset for the Android device is not the same with factory reset the device. Hard reset will erase and wipe out completely all information and data that contained inside the device, including musics, songs, videos, contacts, photos, calendar information, contacts lists, maps, applications installed and any other data.
Note: If you forget lock pattern, and even forget your email password. The hard reset also can work for it.
To hard reset the Android device, power off android device. Press and hold down the Volume Up, Volume Down, and Power button simultaneously at the same time for at least ten seconds to boot the device into recovery mode or Android robot appears on the black background.
When Android robot appears, select with Volume down button to choose "wipe data/factory reset" and press power button to confirm.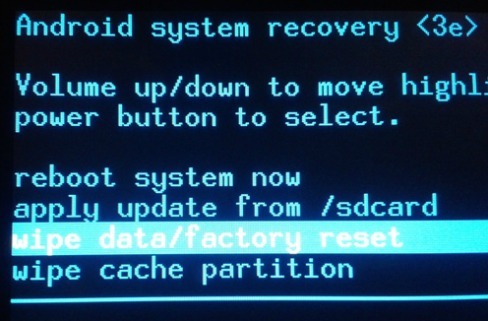 In the next screen, select "Yes – delete all user data" and press power to confirm. Once confirm, press power to reboot.
Here are some device reset buttons:
Nexus 7: Volume Up + Volume Down + Power
Samsung Galaxy Note 3: Volume Up + Home + Power
Samsung Galaxy S3: Volume Up + Home + Power
Motorola Droid X: Home + Power
Devices with Camera Buttons: Volume Up + Camera
Note: if your device isn't on this list and none of the above methods work, do a Google search for the name of Android device and "recovery mode" – or look in the device's manual or support pages.