Browsing articles in "iOS"
Are you ready to upgrade to iOS 7? A new version of iOS has been unveiled during Apple keynote event 2013, iOS 7 Software Update for iPhone 4, 4S, 5 and the iPad 2, iPad with Retina, the iPad Mini, and the 5th gen iPod touch. Although, the all-new and elegant iOS 7 is officially release in September 18, but if you are too impatient to wait, here's a very easy method to upgrade your iOS right now.
Using a smartphone to jot down a note was giving very convenience way to all users in any fields. So, when it comes to note taking on mobile devices, a few names was flash through our mind. Simplenote, the note-taking and syncing app beloved of productivity addicted by all users has finally released on Android.
Apple officially unveiled the next version of iOS mobile operating system, iOS 7, during the special Apple keynote address September 10, 2013 at Apple's headquarters in Cupertino, Calif. iOS 7 is probably a do or firmware upgrade for iPhone, iPad and iPod touch, which face increased competition from Android phone and tablets, and the upcoming Android 4.4 kitkat.
Apple's keynote media event will kick off starting at 10 a.m. PT / 1 p.m. ET. on September 10, 2013 at Apple's headquarters in Cupertino, Calif., and expected to unveils Apple's new high-end software and technologies for developers, as well as offering brand new  iOS 7, iPhone 5s, and iPhone 5C/6 handsets.
Stuck in traffic is the most annoying thing in our daily life. That's why Google Maps have working together with the Waze teams to update the Maps for Android, iOS and the web, with a new look and a focus on location discovery.
Pebble Smartwatch is the new hottest gadget in today's tech world. The famed Kickstarter smartwatch company, Pebble has been released Pebble Smartwatch for iOS and Android. The Pebble smartwatch is an intelligent wristwatch that would connect iOS and Android devices through Bluetooth to alert users phone calls, emails, view text messages, notifications, and more.
Zombies are coming to iOS!!! While originally being announced launch date is on July 2013, PopCap has been delayed the game to implement further adjust on its in-app purchase pricing. Apply has announced via its App Store, which posted an image on its Facebook page along with the caption "It's about time. Guess what game is coming tomorrow?"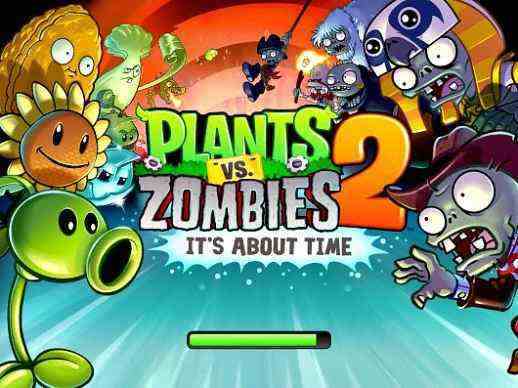 With Football season is only a month away, NFL once again becomes the highlight of the sporting world. As no-one wants to miss a minute of the great action, NFL Digital Media has announced the launch of redesigned NFL Mobile that gives football fans quick access to breaking news, scores, team reports, schedules, stats, rosters, and team standings.