A new version iOS for Apple devices has been released by Apple, though it's still beta version of iOS 7. The new update version of iOS is version 7, features a radically overhauled interface, transparent animations, new Control Center, Airdrop, Access Notifications On The Lock Screen, and more. With new iOS 7, all of the icons have been redesigned; the home screen signal strength bar has been replaced by a series of dots rather than bars.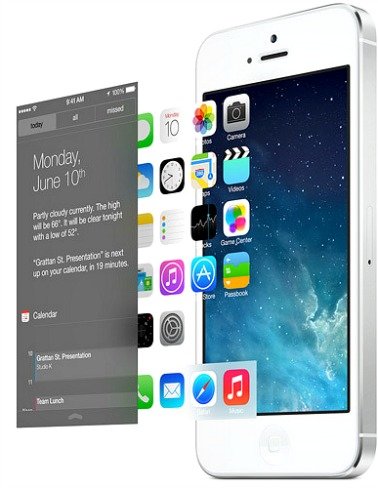 iDevice users now can get the iOS 7 beta version update through iOS developer account which costs $99 a year purchase at Apple's website. In order to download, users will need to register the developer device in the iOS Development Center and authenticating the device for complete the iOS 7 beta version installation.
Note: Backup files on iTunes as beta versions of operating systems can be buggy and crash.
To start download and install, just follow the step below:
Go to the iOS Development Center and download the appropriate version of the iOS 7 beta file for your specific idevice model.
Open the .dmg file on the download folder of iOS 7 beta and find the .ipsw file.
Connect the device to the PC and launch iTunes.
In iTunes, press restore to restoring device with the iOS 7 beta version. A window will pop up where you can choose the iOS 7 beta .ipsw file. Note: For Mac os users, click restore and hold down alt/option, while for Windows os users, click restore and hold down shift.
Note: Make sure iTunes is latest version and device battery is full before download iOS 7 beta version.
iOS 7 will be available for the iPhone 4 (GSM, GMS Rev A and CDMA), iPhone 4S, iPhone 5 (CDMA and GSM and global GSM), the iPad 2, iPad third and fourth generation, the iPad mini, and the iPod touch fifth generation.