Zombies are coming to iOS!!! While originally being announced launch date is on July 2013, PopCap has been delayed the game to implement further adjust on its in-app purchase pricing. Apply has announced via its App Store, which posted an image on its Facebook page along with the caption "It's about time. Guess what game is coming tomorrow?"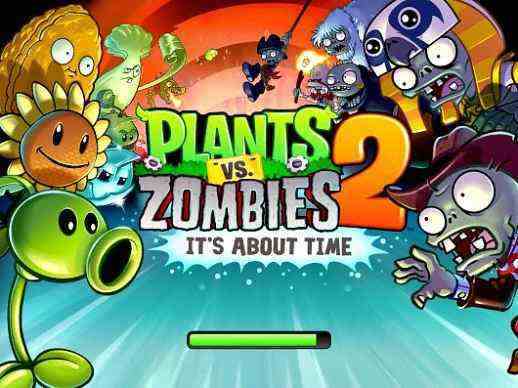 Finally, Plants vs Zombies 2 will be coming to iOS devices on 15 Aug 2013.
Plants vs Zombies 2 will feature the same lane defense gameplay, but it has adding time travel to all new locations.
This new version has divided into 3 different stages, which are Ancient Egypt, A Pirate ship and The Wild West. Each stage has its own unique and interested levels. Furthermore, this new version brings up a lot of new plants into the mix, as well as new ways to interact or detect with the Zombies on the game. The game also includes gesture-based power-ups enabling players to interact with zombies directly.
Key features of Plants vs. Zombies 2 include:
Three all-new worlds to explore, with more worlds coming soon
More than 60 levels at launch, with dozens more coming in future worlds
Dozens of new plants and zombies, each with unique powers and behaviors
Plant food to supercharge floral defenses
Touch-screen power-ups that let you pinch, flick and zap zombies directly
Side missions, mini-games and other brain-teasing challenges in every world
Challenge Zones at the end of each world
Plants vs. Zombies 2 compatible with almost all iOS device ranging from iPhone, iPod touch, and iPad, with seven different languages and additional languages supported soon. Plants vs. Zombies 2 for iOS is free for download at iTunes App Store now or at www.AppStore.com/PopCap.