Browsing articles in "iOS"
Apple products accessories maker Hyper has recently announced its new stylish first Apple-approved MFi (Made-For-iPhone/iPad/iPod touch ) flash drive that comes with both a USB and Lightning connector which designed for iOS devices users with a way to quickly and safely move data between computers and iOS devices without iTunes.
As mobile phone cost and complexity increases, FreedomPop offers unprecedented value and flexibility with the world's first 100% free mobile phone service. FreedomPop has announced the first free mobile service plans for the iPhone which allow iPhone owners enjoy free mobile access to free voice, text, and voicemail service.
As you can synchronize media contents between iOS devices with PC using iTunes or Android devices using USB synchronization cable, and sometimes you prefer to have those newly captured images from devices to be transferred to PC without the need of USB synchronization cable. Now with the new app the named of PhotoSync allows you to transfer photos and videos to PC over Wi-Fi network.
Together with the official launch of Office suite for iPad, Microsoft also announced Office Mobile for iPhone and Office Mobile for Android for view and edit documents. Microsoft Office Mobile is now completely free for home use and no longer required an Office 365 subscription for the mobile platform editing.
With iOS 7.1, Apple brings a new feature called Auto HDR (High Dynamic Range) mode to the Camera app on the iPhone 5s. HDR or HDR imaging (HDRI) is a set of techniques used in imaging and photography to reproduce a greater dynamic range of luminosity than possible using standard digital imaging or photographic techniques. The wide dynamic range allows HDR images to more accurately represent the range of intensity levels found in real scenes, ranging from direct sunlight to faint starlight.
Apple has released iOS 7.1 firmware OS update for its various highly-popular devices – iPhone, iPad and iPod touch, which brings performance enhancements, design tweaks, new features, and bug fixes. The world most advanced mobile OS update including the all new CarPlay, improvements to TouchID, Siri, iTunes Radio, Calendars, and other. iOS 7.1 is available for iPhone 5s, iPhone 5c, iPhone 5, iPhone 4S, iPhone 4, iPad Air, iPad mini, iPad 4, iPad 3, iPad 2, iPad mini, and iPod touch 5G.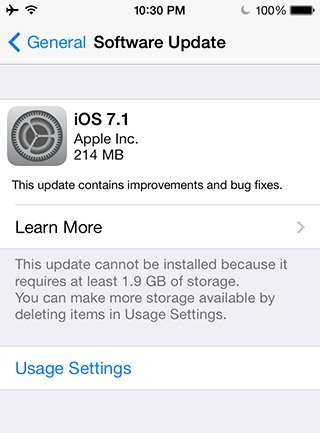 Continue reading »
The tool to jailbreak iOS 7 version of firmware is now been released by evad3rs team. A new version of evasi0n 7 has been updated to support untethered jailbreak of iDevices running on iOS 7.0, 7.0.1, 7.0.2, 7.0.3, 7.0.4, 7.1 Beta1 and 7.1 Beta2, which allows the iOS devices to be jailbroken (hacked) permanently (until the next firmware update).

Continue reading »

Great news for fans of Angry Birds, mobile gaming giant Rovio has launched Angry Birds Go for Android and iOS OS. Angry Birds is one of the most popular games which have been developed by Finland-based Rovio Mobile. The new version of Angry Birds Go features challenging fast-paced 3D racing on Piggy Island with a focus on power-ups and weapons. The game has been designed with variety of game modes to choose from besides a straight-up race to the finish, including Race, Time Boom, Fruit Splat, Champion Chase and Mega Match.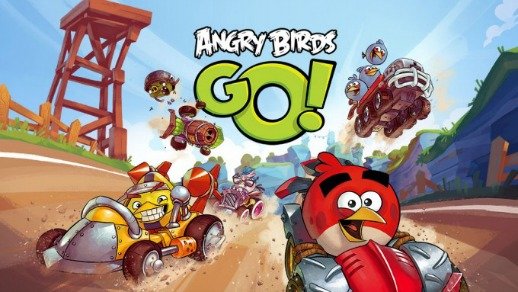 Continue reading »