With iOS 7.1, Apple brings a new feature called Auto HDR (High Dynamic Range) mode to the Camera app on the iPhone 5s. HDR or HDR imaging (HDRI) is a set of techniques used in imaging and photography to reproduce a greater dynamic range of luminosity than possible using standard digital imaging or photographic techniques. The wide dynamic range allows HDR images to more accurately represent the range of intensity levels found in real scenes, ranging from direct sunlight to faint starlight.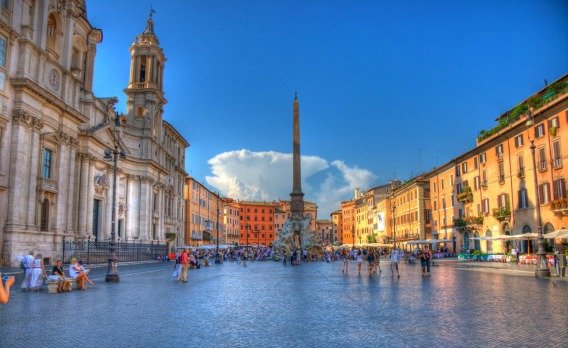 Before that, iPhone users had to manually enable or disable but with the new features Auto HDR, iPhone can now be set to quickly and automatically take high dynamic range (HDR) photos whenever it senses both bright lights and deep shadows in the same image.
To enable Auto HDR mode, iOS 7.1 has to be installed. Officially, Auto HDR is only supported on iPhone 5s.
Here's how to enable the Auto HDR mode on iPhone 5s camera:
Open the Camera app.
Click on the HDR Auto toggle at the top of the screen, so that the toggle changes from HDR Off to HDR On.
Note: If HDR Auto is on (it is enabled by default), a yellow HDR Auto label should at the top.

Once Auto HDR mode enabled, the device will determines when to use HDR.
Whenever the device determines it has to use HDR in the next photo, a yellow HDR label will appear.

Click on a photo with HDR enabled, iPhone camera will automatically save the photo onto the Camera Roll. The HDR photo will be labeled with a HDR wording.
iPhone 5s users able to keep photo with no HDR in Settings > Photos & Camera.