Apple officially unveiled the next version of iOS mobile operating system, iOS 7, during the special Apple keynote address September 10, 2013 at Apple's headquarters in Cupertino, Calif. iOS 7 is probably a do or firmware upgrade for iPhone, iPad and iPod touch, which face increased competition from Android phone and tablets, and the upcoming Android 4.4 kitkat.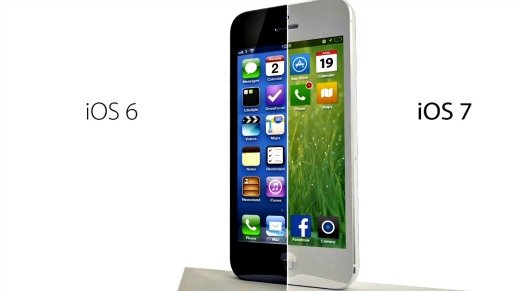 Apple announces that there are over 200 features included and added AirDrop that can quickly and easily share photos, videos, contacts with share button, new Command Center and Notification Center with easy access to settings, Multitasking View when you double tap the home button, and Siri can now draw on latest tweets with a choice between female or male voices.
Furthermore, iOS 7 camera app feature better than ever with easily swiped between different cameras or apply live photo effects while shooting. The app also can built-in square photo mode for Instagram fans and grouped photos automatically by moments based on location and time.
iTunes Radio is another best way to experience new music with features streaming radio stations. As easy as tapping across the top on one of the featured stations.
iOS 7 is available free of charge for iPhone 4, 4S, 5 and the iPad 2, iPad with Retina, the iPad Mini, and the 5th gen iPod touch. It will definitely come as factory-installed for new iPhone – named as iPhone 5S or iPhone 5C. iOS 7 is available for free download in scheduled September 18, 2013 through iTunes.