Browsing articles in "Electronic Gadgets"
The world leader in mobility, driving the transformation and growth of the converging Internet and communications industries, Nokia has unveiled its three latest mobile phones that merge modern functionality with classic and sophisticated looks – Nokia 6600 fold, Nokia 6600 slide and Nokia 3600 slide.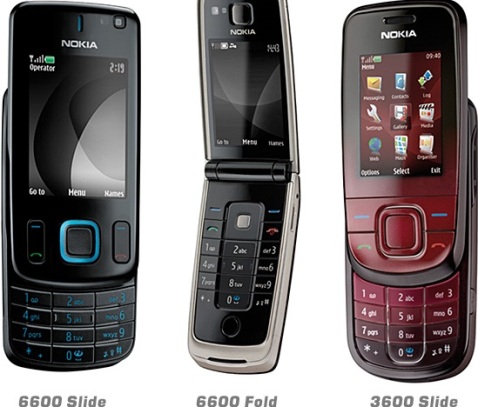 Continue reading »
The famous manufacturer of electrostatic and hybrid loudspeakers for audiophiles and home theater enthusiasts, MartinLogan has recently announced the launch of its new loudspeaker – CLX, which the company claims as the world's finest full-range electrostatic line source loudspeaker, aiming to deliver an impressive performance.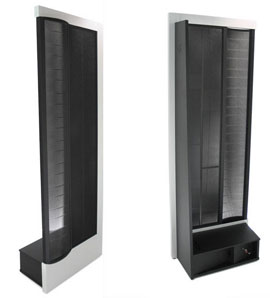 Continue reading »
Most businessmen or travelers who travel frequently always carry a multitude of electronic devices with them. They bring along laptops, digital camera, mobile phone, Blackberry, and other portable digital devices for work as well as leisure purposes. As each device comes with their individual charger, to carry and keep track of this huge collection is definitely very cumbersome and aggravating. To minimize your trouble and lighten your luggage, the ultimate all-in-one Universal Multi Charger, Ionhub Travel Charger, can be your best choice.
Continue reading »
Samsung has launched its new award winning, dual multimedia LCD display – SyncMaster 2263DX, consisting of 22" widescreen (1680×1050 resolution; 300 cd/m² brightness; 5ms response time; contrast ratio of 1000:1) and 7" widescreen (800×480 resolution; 200 cd/m²; 3ms response time; contrast ratio of 400:1) thanks to the DisplayLink's USB Display Technology, aiming to allow secondary applications and programs including instant messenger, movie/music player, web browser, photos, or widgets, run without distracting from the main work display.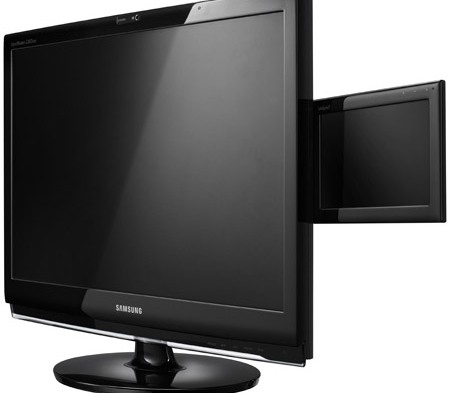 Continue reading »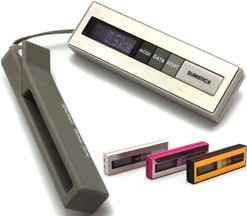 You wake up in the morning, go to the office, do some routine work, meet your clients, and then go home at night. Have you ever wondered how many calories you have actually burned over the course of the day through you daily activities? How many calories have you used while you climb up stairs to your workplace or how much fat have you burned when you move around chit chatting with your colleagues? Well, with Seiko's SlimStick, you can measure the calories actually burned over the day. Seiko's SlimStick is a creative fitness device which can record the fat or calories you have burned, the amount of your active time, the number of steps you have actually walked and also the overall exercise quality score.
Continue reading »
For some practical reasons, you may need to track the weather conditions from time to time. If that is the case, the Meteo weather forecast watch (RA121) from Oregon Scientific might pique your interest. The stylish, elegant and fashionable digital watch from Oregon Scientific, besides telling the time, also shows you the weather forecast in the next 12 to 24 hours with four easy-to-read icons namely sunny, partly cloudy, cloudy and rainy. This weather forecast watch features all the basic functions such as digital clock, calendar and alarm clock. On top of that, it also comes with a stopwatch which can function for up to 60 hours and water resistant ability up to 30 metres.
Continue reading »
The global leader in semiconductor, telecommunication, digital media and digital convergence technologies, Samsung has announced the launch of its new "Touch Of Color" (TOC) family of desktop monitors including T190 (19-inch), T220 (22-inch), T240 (24-inch) and T260 (26-inch). All of them feature maximum contrast ratio of 20,000:1, MagicColor intelligent color control and MagicBright Dynamic Contrast control.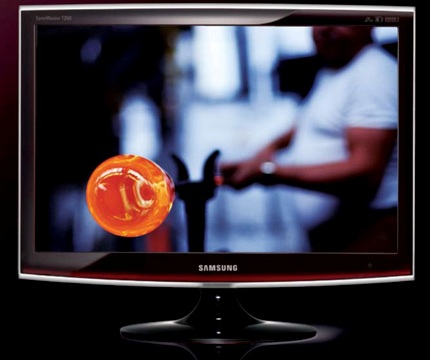 Continue reading »
Good news for folks who looking a way to convert their old photographs to digital images. The chain of stores selling high-end home products, gifts and gadgets, Hammacher Schlemmer has launched its new Photograph To Digital Picture Converter. As its name implied, this innovative device connecting to PC (via USB) based on Windows XP/Vista can easily convert your old photographs into digital images, allowing consumers to confidently preserve your memories for generations to come.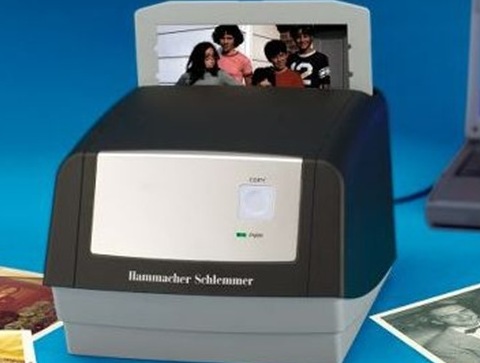 Continue reading »