Browsing articles in "Electronic Gadgets"
Looking for a cool and impressive spy gadget to record everything what you missed while you are away? The wholesale manufacturer of professional spy surveillance and security camera System, Ajoka has introduced the fake AC adapter with integrated hidden spy camera – Charger DVR (Aj-DVC01), seems perfect for your home or office surveillance when you are not there.
Continue reading »
The global leader in flash memory products and DRAM memory modules, Transcend has recently launched its new Extreme Speed 300X (CompactFlash) CF memory cards, operating in dual-channel Ultra DMA mode 5, which the company claims as the fastest speed available for CF cards, aiming to offer extremely fast transfer rates, superior quality and a wide range of storage capacites to meet the demanding requirements of high-end digital photography.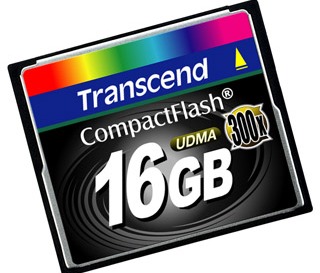 Continue reading »
The worldwide leader in end-to-end networking solutions for consumer and business, D-Link and provider of revolutionary Internet TV service, Veoh Networks have jointly announced the new D-Link PC-on-TV media player (DPG-1200). As its name implied, the PC-on-TV can stream the content playing on your PC/notebook to your big screen TV, along with a free service that able to provide both branded and user-created video content in high-quality for full-screen environments – VeohTV, aiming to let consumers experience their media and Internet video like never before.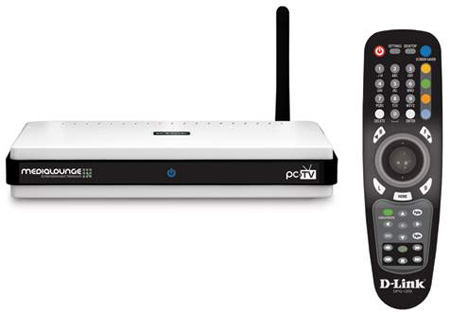 Continue reading »
Powerline technology is not something new but it is still the most preferred way of delivering broadband access besides wireless technologies due to its high speed and flexibility to reuse existing power outlets. In view of the great opportunity, MacWireless, a leading provider of networking product specially designed for Macintosh products, has just unveiled a new Powerline Network Adapter that can deliver up to 200Mbps for digital home.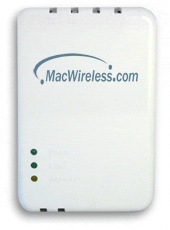 Continue reading »
Instant Messaging is the most favorite online communication tool used widely for peer to peer communication. Unlike voice and video communication, it works well and quite stable since the bandwidth consumption is pretty light weight. In view of the advantage and popularity, VTech, the leading supplier of cordless phone has just announced the availability of its first All-In-One – Cordless Phone with IM (Instant Messaging) and QWERTY keyboard capabilities for consumer market.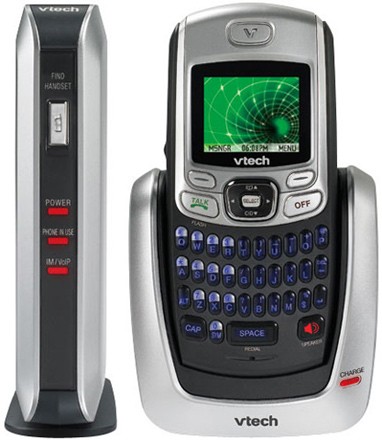 Continue reading »
The well-known international brand name for Japanese electric products manufacturer Matsushita Electric Industrial, Panasonic has announced a new addition to its award-winning TZ-family of digital cameras – LUMIX DMC-TZ50, featuring 9.1 megapixel image sensor, Venus Engine IV, 3-inch LCD display, 28mm wide-angle LEICA lens, 10x optical zoom, 720p HD video recording function, Intelligent Auto Mode, built-in wireless LAN communications function (Wi-Fi) that complies with IEEE 802.11b/g standards, and access to T-Mobile HotSpot service. Once connected, the users can access Google's Picasa Web Album right from the camera, without having to use a PC or mobile phone.


Continue reading »
One of the world's leading providers of navigation products and software solutions, NAVIGON has announced the release of the NAVIGON 2100 max and NAVIGON 2120 max personal navigation devices (PNDs), incorporating slim, stylish piano-black casings, anti-glare 4.3 inch touchscreen display and new DirectHelp feature, which aimed to enhance your navigation experience.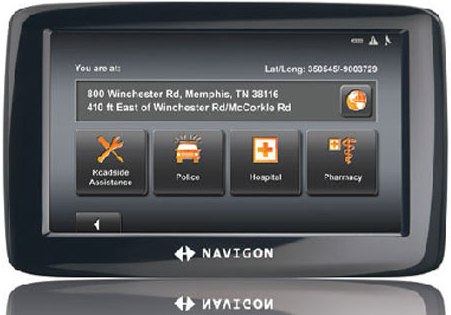 Continue reading »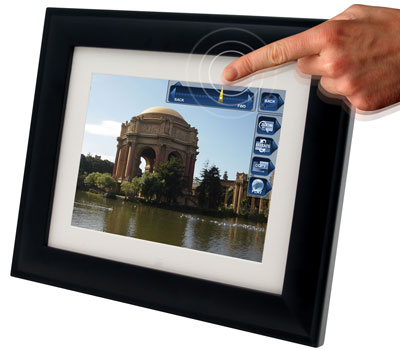 The impact of photo albums very much extends beyond merely recording historical moments. It is a place where you can share the meaningful moments with someone you love. It tells your story, your feelings, your experience, your tears, your memorable and unforgettable moments. It is a means of communication that is so real and sincere. Hence, displaying memorable photos in the house are generally quite common. To help you to keep the memorable moments fresh and vivid in your mind, Pandigital brought to you a line of unique digital photo frame with touch-sensitive functions. This photo frame does not just display a single photo but it displays the whole album of the special moments that you have recorded.
Continue reading »