Browsing articles in "Electronic Gadgets"
The world leader and innovator of large display high-definition televisions, Mitsubishi Digital Electronics America has announced the brand name for its newest Laser TV – LaserVue, delivering the widest range of rich, complex colors, along with the most clarity and depth of field, which aimed to provide users a range of color never before seen in home entertainment.
Continue reading »
The worldwide leader in advanced 3CCD color video imaging, Toshiba Imaging has recently introduced its new ultra-compact 3CCD HD camera, named as IK-HD1, which aimed to deliver the clearest and sharpest picture available.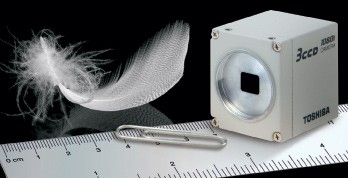 Continue reading »
The worldwide leader in telecommunications network equipment, applications and services and sold handsets in approximately 50 countries, Alcatel has introduced the new Playboy-branded cellphone (OT-V770A) during CTIA Wireless 2008.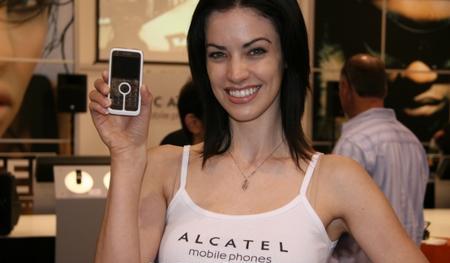 Continue reading »
The famous American multinational communications company, Motorola has recently announced the launch of their new innovative in-vehicle solution, named as Smart Rider, featuring GPS navigation, interactive voice activation, Bluetooth wireless technology and exceptional audio quality, aiming to redefine your driving experience.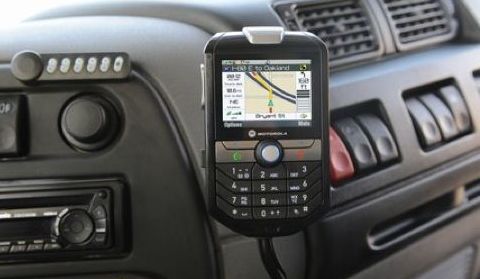 Continue reading »
Sometimes when you go to a new place and you want to surf the net, you might have problems to identify the venue that can offer you Wi-Fi access. Of course you can refer to Wi-Fi Hotspot directory (if there is) or find a restaurant/café which has Wi-Fi access. If not, probably you need to use a Wi-Fi enabled device such as PDA, iPod Touch, etc or boot your notebook and try to track whether there is any usable Wi-Fi network nearby. If you think this is a troublesome and tedious process, perhaps you can try this tiny device, Digital Hotspotter H20.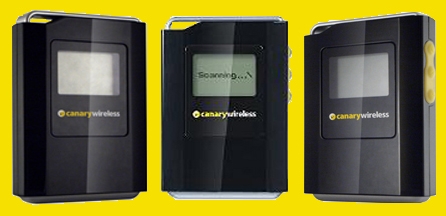 Continue reading »
The US-based major publicly traded sportswear and equipment supplier, Nike has announced the launch of its new Nike+ SportBand, the wrist watch which allows runners to get real-time performance feedback during a run, aiming to help runners monitor performance and enhance their training in any situation.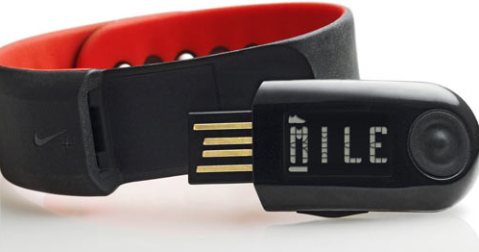 Continue reading »
The leading company in personalized sound, Sound ID has announced its breakthrough Bluetooth headset – HD300, which ergonomically created for comfort, thanks to the scientifically designed RealComfort Earloops. According to the company, the stylish Sound ID HD300 can support up to 6 hours of talk time or 200 hours (8 days) of standby time.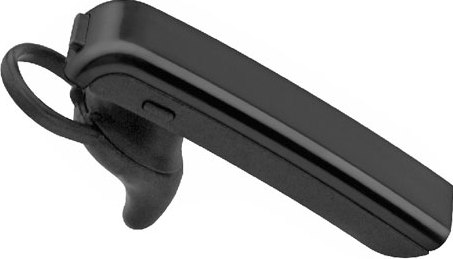 Continue reading »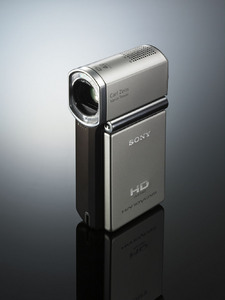 Japanese electronics giant, Sony, is proud to unveil its newest video camera which claimed to be the world's smallest, lightest, slimmest full high-definition camcorder, HDR-TG1. Size does not matter to this pocket-sized camcorder as it features 1,920 x 1,080 pixel full HD recording with crisp 5.1ch surround sound. The HDR-TG1 weighs around 300grams (10.6 ounces) and measures 32 mm x 119 mm x 63 mm (1.3 inches x 4.7 inches x 2.5 inches). It has a stylish and elegant look which will definitely pique your interest and admiration. The ultra-compact size allows you to keep it in your pocket and bring it around to suit your lifestyle.
Continue reading »