The worldwide leader in telecommunications network equipment, applications and services and sold handsets in approximately 50 countries, Alcatel has introduced the new Playboy-branded cellphone (OT-V770A) during CTIA Wireless 2008.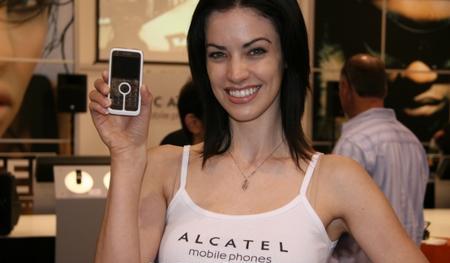 This stylish and cool Playboy-branded handset will feature a 1.9-inch QCIF+262k color screen display, 1.3-megapixel camera, media player, full-screen video playback and 10MB of on-board memory with microSD support, along with slim modern design (only 10mm thick), aiming to enhance your lifestyle.
According to the company, the new Alcatel's Playboy-branded cellphones will be available in gold, pink, or silver metallic colors, but no words on its availability and pricing yet.