The global leader in flash memory products and DRAM memory modules, Transcend has recently launched its new Extreme Speed 300X (CompactFlash) CF memory cards, operating in dual-channel Ultra DMA mode 5, which the company claims as the fastest speed available for CF cards, aiming to offer extremely fast transfer rates, superior quality and a wide range of storage capacites to meet the demanding requirements of high-end digital photography.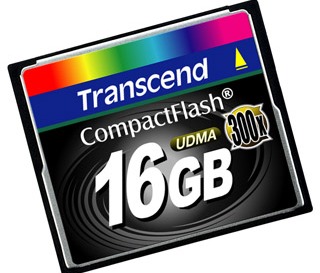 In addition, the new Transcend's 300X CF cards are come equipped with an advanced ECC (Error Correction Code) that automatically detects and corrects errors during data transfer, ensuring glitch-free data communication as also prevent data corruption.
Highlights Of Transcend's Extreme Speed 300X CompactFlash Cards:
Extreme Speed 300X performance, read/write speeds up to 45MB per second
Hardware ECC (Error Correction Code) for detecting and correcting errors
Supports IDE PIO mode 6 and Ultra DMA mode 5
Fully complies with the new CF 4.1 standard
Multi-platform compatibility and low power consumption
100% tested for quality, speed and reliability
Lifetime Warranty
The new Transcend's impressive Extreme Speed 300X CF cards that available in 4GB, 8GB and 16GB capacities are now available for about $73, $144 and $312, respectively.