The world leader in mobility, driving the transformation and growth of the converging Internet and communications industries, Nokia has unveiled its three latest mobile phones that merge modern functionality with classic and sophisticated looks – Nokia 6600 fold, Nokia 6600 slide and Nokia 3600 slide.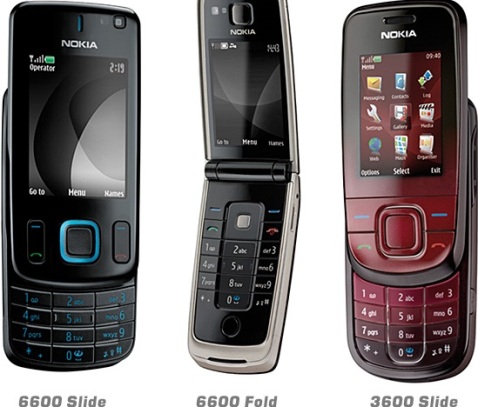 "There is a strong consumer demand for mobile handsets that blend elegant looks with modern features," said Mikkel Drucker, Director, Connect Devices. "Each of the three devices introduced today offers a slightly different take on a core design language. We believe they are both beautiful to use and beautiful to behold – and offer a range of choice."
The Nokia 6600 fold ($430) features a bright 2.13" OLED screen (16 million colors), 2 megapixel camera with double LED flash and 3G technology, which allows for fast and easy sharing of pictures and videos or swift access to Internet services including Yahoo! Go and Flickr.
Besides, the Nokia 6600 slide ($390) that comes with a glossy, high-quality steel covers and aluminium center key will incorporate a large 2.2-inches QVGA display (16 million colors), 3.2 megapixel camera and integrated Nokia Maps application.
According to the company, tapping the Nokia 6600 slide/fold twice conveniently indicates time, snoozes, alerts and silences or rejects incoming phone calls.
The Nokia 3600 slide ($275) includes a 3.2 megapixel camera with auto-focus and 2 LED flash, 2-inch screen, background noise cancellation, pre-installed Nokia Maps application and TV-out feature ensuring quick and easy sharing of pictures and videos.
All of them are expected to hit the market by third quarter of 2008.