Most businessmen or travelers who travel frequently always carry a multitude of electronic devices with them. They bring along laptops, digital camera, mobile phone, Blackberry, and other portable digital devices for work as well as leisure purposes. As each device comes with their individual charger, to carry and keep track of this huge collection is definitely very cumbersome and aggravating. To minimize your trouble and lighten your luggage, the ultimate all-in-one Universal Multi Charger, Ionhub Travel Charger, can be your best choice.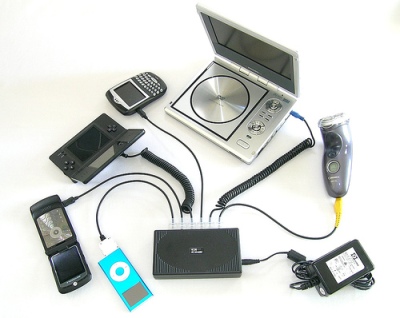 The Ionhub Travel Charger is about palm-size but it can do a great deal. It is a state-of-the-art Universal Charger which can charge up to 6 multiple devices simultaneously. It can charge portable devices such as mobile phones, iPod, iPhone, PDAs, Zune, Sansa, Sony PSP, Nintendo DS Lite, digital cameras, camcorders, Blackberry phones, DVD players, and more. Users just need a single wall, car or airplane outlet to do the charging work.
The compact IonHub Travel Charger helps to eliminate clutter, travel light and save energy. The hub alone retails about US$49.99 while there are separate bundles which are slightly more expensive due to the inclusion of various charging tips.