The famous manufacturer of electrostatic and hybrid loudspeakers for audiophiles and home theater enthusiasts, MartinLogan has recently announced the launch of its new loudspeaker – CLX, which the company claims as the world's finest full-range electrostatic line source loudspeaker, aiming to deliver an impressive performance.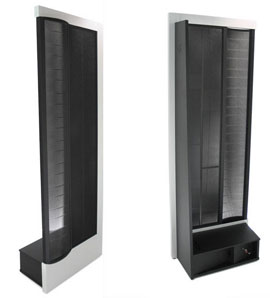 According to the manufacturer, the CLX speakers will incorporate recyclable structural material like EcoSound and advanced energy management design in its electrical circuitry.
The new MartinLogan CLX loudspeaker will hit the market in coming June with a base price tag of $19,995. In addition, the CLX 25th Anniversary Edition will also be made available as a limited edition through selected distributors for $24,995.