Browsing articles in "Mobile Apps"
Windows Vista, Windows Mobile Device Center and WM based Pocket PC Phone are all products from or related to Microsoft, but unfortunately integration between them is not with ease and there are plenty of compatibility error between them. When user run the Eten Glofiish ROM image update software which contains the ROM Update Utility and ROM image to flash update the firmware OS software via Windows Mobile Devicve Center (WMDC) on USB connection in Windows Vista, the ROM upgrade flashing process fails and simply doesn't work.
Continue reading »
For 'jail-broken' iPhone owners, it's now possible to install a P2P file sharing client for Soulseek network to download free MP3 directly to iPhone. Soulseek file-sharing network to popular for music and song mainly from independent labels, artists, singers or bands with genres ranging from alternative, drum, bass, techno and etc.
Continue reading »
Lextech has designed an application that lets you control surveillance system through your beloved iPhone thanks to the touch screen interface. To help you imagine what's it above, a demo video of the iPhone controlling system is embedded later.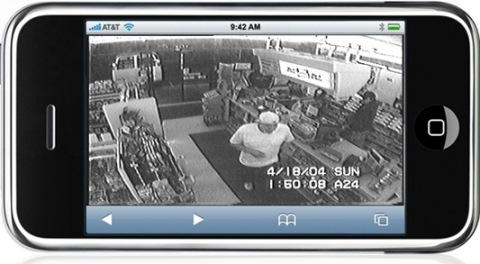 Continue reading »
The Microsoft subsidiary and pioneer of voice services for people and businesses, Tellme has announced the new addition of local "on-the-go" information service (based on global positioning system (GPS) technology) to its voice portal for mobile phones. It's the latest voice search application that lets people speak commands and see the results right on their smartphone's screen, instead of typing in a request or scrolling through menus to find information, allowing users to get the info they need in easier way when they're on the go.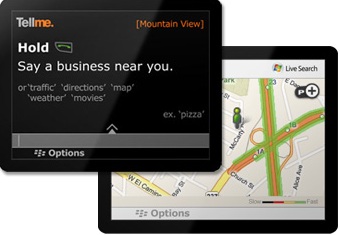 Continue reading »
Have you ever imagine that your Windows Mobile Device can be used as a thumb drive or portable hard disk storage for daily use? Now with the newly developed application, this seems to be possible as long as your mobile device supports external memory card. Known as Softick Card Export II, this tiny software utility can emulate your Windows Mobile Device as an external thumb drive, that allows user to transfer any files or data directly into the memory card without going through hassle of synchronizing both device and PC at the first place.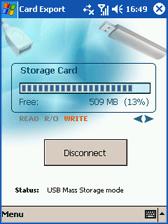 Continue reading »
If you own a Windows Mobile device and like to use it for web browsing, here is a good news for you! Microsoft has just released a new link to download Windows Live for your Windows Mobile 6 devices. By default, the useful applications don't come preinstalled in most of the devices, and it is very much dependent on the manufacturer or mobile operator to put them in. So, now you can get it handy by downloading it free from the web.
Continue reading »
How many times do you need to send SMS Text Messaging to a huge list of similar people using your Windows Mobile Smartphone? Instead of keying in one by one, why not just group them up in order to simplify the whole process. If you are one of them, you may want to try this freeware utility for fast and efficient way of sending group SMS. Named as MoblMsg version 1.0, it simplifies the message sending process by grouping the recipients from mobile phone contact list so that it can be used for future message sending.
Continue reading »
The worldwide leader in software, services and solutions that help people and businesses realize their full potential, Microsoft has recently unveiled the newest version of (IE) Internet Explorer Mobile at CTIA Wireless 2008 event in Las Vegas, accompanying the launch of new Windows Mobile 6.1.
Continue reading »