Browsing articles in "Mobile Apps"
Apple officially launched the next version of iOS mobile operating system, iOS 6. The most advanced mobile operating system, iOS 6 is probably firmware software upgrade for iPhone, iPad and iPod touch, which comes with more than over 200 new features and improvements been included in version 6 to the iOS. To make it easier for take a quick look at all the new features and changes in iOS 6, below is the highlights of new features in iOS 6.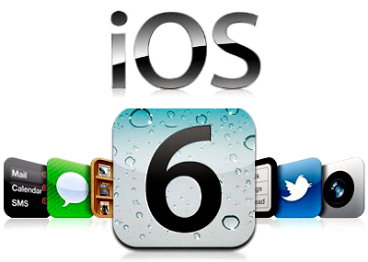 Continue reading »
The new version of iOS 6 has been released by Apple on September. 19, 2012, a date as promised by Apple. iOS 6 brings over 200 new features and enhanced functionalities to the iOS mobile devices that include a revamped Maps app, Siri on the iPad, Passbook, Facebook integration, and FaceTime video chat over cellular.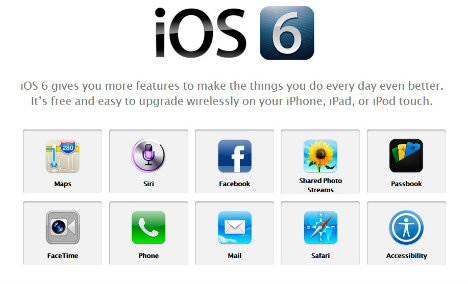 Continue reading »
Servers Ultimate is the latest free Android app that could turn the Android phone into a server used for streaming media, securing public Wi-Fi, or sharing files between friends. Servers Ultimate support different server types included DNS, DDNS, Email (POP3 and SMTP), FTP(S), Proxy (tunneling), SMS Gateway, Time (NTP or TP), UPNP, HTTP(S), and WebDAV (secure).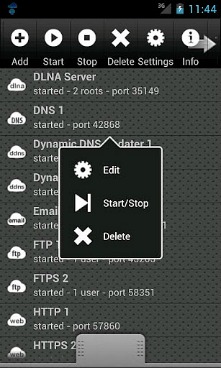 Continue reading »
The creator of the global phenomenon Angry Birds, Rovio has released the latest version of its brand new game Angry Birds Space 1.3.0 for Android platform. Angry Birds Space is an innovative new gameplay with the Angry Birds floating in a strange galaxy surrounded by space pigs. The games has been featured with unique background that takes traditional gameplay to a totally new level. Additionally, the Angry Birds are also equipped with new superpowers and eight new characters.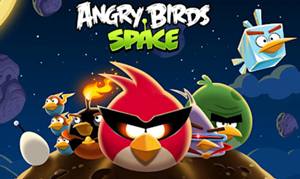 AVAST Software has recently released the latest version of its mobile security app for Android platform. As compared to the previous version, the avast! Mobile Security 2.0 has been improved with several useful features that provide mobile antivirus and anti-theft for Android device at any time and anywhere. With the new features, the avast! Mobile security users can remotely control the phone via Web when the phone missing or loss.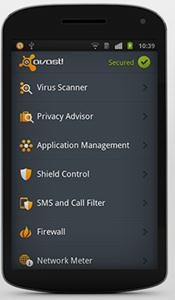 With millions of iOS-based and Android-based smartphones been sold every month, most people liked to use free voice calling app to chat for free through connection internet. Sidecar is another new and popular free voice calling app for iOS and Android platform. Similar to Viber, Sidecar is available as a free download, without any in-app purchase required to enjoy the full functionality of free voice calling and shares data like videos, location, contact information, and pictures live when you're on the call between iOS and Android Sidecar users.
Sidecar offers free phone calls and facilitates data sharing directly within a call through WiFi or mobile data network. As long as Sidecar app is installed on either iOS or Android platform, Sidecar users can send a live one-way video, send photos, contacts, and share location information. In addition, both Sidecar users also able to see each other location and map.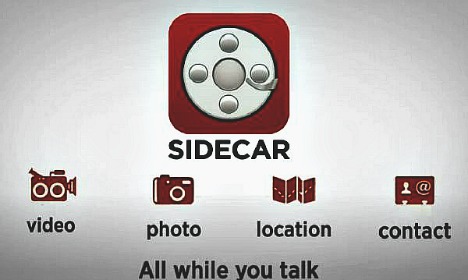 Continue reading »
Angry Birds is one of the most popular and addictive puzzle games for iOS and Android devices. Angry Birds was developed by Finland-based Rovio Mobile that need players use a slingshot to launch birds within various structures in order to destroy all the pigs on the playfield.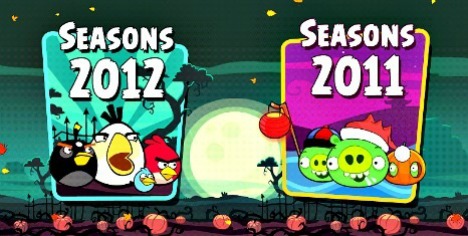 Continue reading »
Google Maps is a web mapping service application from Google mainly for map-based services purpose, which including Google Maps website, Google Ride Finder, Google Transit, and maps embedded on third-party websites via the Google Maps API. With Google Maps, users can view street maps, route planner for traveling by foot, car or public transport and an urban business locator for numerous countries around the world. Google Maps also features multiple map types and map type control, scale control, street view, Google Earth, Geocoding service, location markers, and configurable location icons.
Continue reading »