Apple officially launched the next version of iOS mobile operating system, iOS 6. The most advanced mobile operating system, iOS 6 is probably firmware software upgrade for iPhone, iPad and iPod touch, which comes with more than over 200 new features and improvements been included in version 6 to the iOS. To make it easier for take a quick look at all the new features and changes in iOS 6, below is the highlights of new features in iOS 6.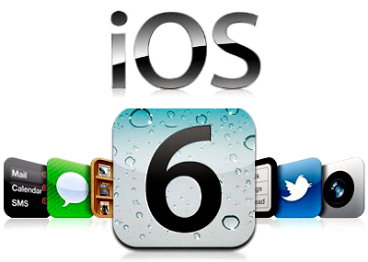 Highlights of New Features in iOS 6:
Maps – New Map icon with Apple-sourced instead of using Google sources. Turn-by-turn Navigation with Siri Voice powered by Tom Tom (iPhone 4S and iPad 2 or later, voice directions for iPhone 4S and 3rd generation iPad only). Satellite and Flyover view for maps gives 3D satellite view with real-time traffic information.
Siri – Incoming notifications read by Siri is finally coming to iOS platform. Adding "Eyes Free" feature allow for cars to integrate with Siri with a mic button on steering wheel and for launching Siri functions. In addition, Apps can be launched by saying "run <app name>" or "open <app name>" pr "play <game name>". It's also support for new languages: Canadian English, Spanish (Spain/Mexico), Italian, Switzerland (Italian), Korean, Mandarin (Mainland China/Taiwan), Cantonese (Hong Kong/Mainland China).
Facebook Integration – Integrated into Notification Center. Share a photo to Facebook right from Camera or Photos and post location right from Maps.
Passbook – A new app that manages a user's boarding passes, movie tickets, retail coupons, loyalty cards, and etc. in one app. Store coupons and gift cards in a wallet-like app, and passes or tickets can appear on the lock screen when necessary.
Notification System – New notification bar coming to iOS platform with the introduction of "Tap to Tweet" and "Tap to Post" widgets and status of notifications can be synced across iOS devices. Message previews can be toggled off and on for alerts within iOS 6, and users can customize notifications for each mail account by swiping from top down.
1Photos – Shared Photo Streams which photos can be shared with other contacts. Simply select photos from the photos app, tap the share button, choose who you want to share your photos with, and they're on their way.
Camera Panorama – The new panorama feature for iPhone and iPod touch lets you capture everything from a momentous family reunion photo to a sweeping vista. With one simple motion, users can shoot up to 240 degrees.
Phone – With new features, now when you decline an incoming call, you can instantly reply with a text message or set a callback reminder.
FaceTime – Now works over cellular networks as well as Wi-Fi, so that users can make and receive FaceTime calls anywhere. Users can even make and receive FaceTime calls on iPad by using phone number.
Mail – Create a VIP list so emails from important people are starred and can be access via the new Mail app.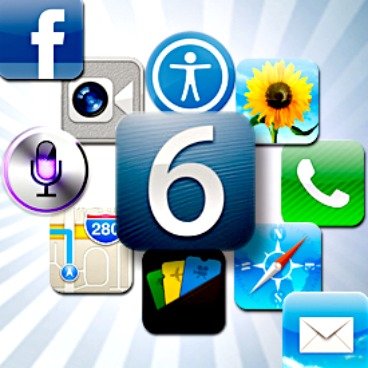 More information with screenshots of iOS 6 is available at http://www.apple.com/ios/.
For details and direct download link , please visit https://www.tipandtrick.net/2012/ios-6-for-iphone-ipod-touch-and-ipad-released-for-direct-download-link/
iOS 6 is available free of charge for iPhone 4S, iPhone 4, iPhone 3GS, iPod touch (4th generation), and iPod touch (5th generation), new iPad, iPad 2 and Apple TV 2G. It will definitely come as factory-installed for new iPhone – named either as iPhone 5.