Browsing articles in "Web Browsers"
Google Chrome web browser includes a built-in Chrome PDF Viewer by default. Chrome PDF Viewer allows most PDF files to be opened automatically and seamlessly without the need to install additional plugin. However, some of the Adobe Acrobat PDF files with advanced features, such as those with the dynamic form submission or interactive content, is not supported by Chrome PDF Viewer.
Continue reading »
Google Chrome web browser or OS has a built-in internal DNS caching mechanism which stores and saves the domain name to IP address resolution information which it had previously resolved. In addition, if you enabled the 'predict network actions to improve page load performance' feature, Chrome will also look up IP addresses of all links on the web page in advance, and store the information in the internal DNS cache.
Continue reading »
In default Windows 8 installation, Bing search app is featured prominently on the Start screen, with a larger tile that spans across the width of two app tiles. The Bing app also has a live tile which displays visually stunning and beautiful image to attract the attention of Windows 8 users.
With such a large screen real estate been taken up, you will probably expect the Bing search app to be an useful utility. But so far it has been a letdown.
Continue reading »
Since Firefox 13, Mozilla Firefox browser introduces a speed-dial New Tab Page which lists user's top sites whenever a new tab is creating. The feature allows user to visit the most visited URLs easier, and it also allows user to pin sites to the New Tab Page.
But not everyone is fond of the feature of New Tab Page in Firefox web browser, which raises the concern on privacy issue and potentially gives away the clue to your web browsing habits. Or you may want to display your favorite web page instead whenever opening a new tab in Firefox.
Continue reading »
The latest version of Firefox 18 (FF18) is already available for free download through the Firefox official website ahead of the scheduled release date on January 08, 2013 for Windows, Mac, Linux, and Android.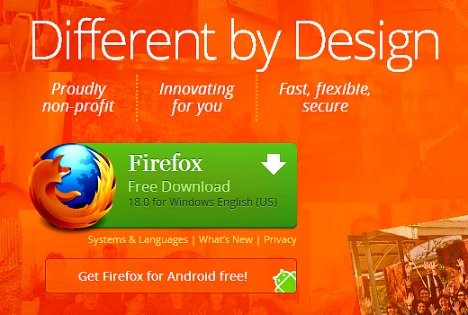 Continue reading »
Opera is a full-featured Internet browser developed by Opera Software. The browser has been featured with several features to handle common Internet-related tasks including searching and displaying web sites, sending and receiving e-mail, managing contacts, downloading files via BitTorrent, reading RSS feeds, chatting on IRC and etc. In order to keep it effort, the Opera developer team has recently released the latest version of Opera 12.02. The newly released focus on stability and crash fixes. Besides, it also included several bugs fixes such as fixing an issue secure pages would be shown as not being secure.

Forget about all those complicated and confusing procedures. Just follow these three (3) simple steps on how you can import your Internet Explorer Favorites into Firefox Bookmarks.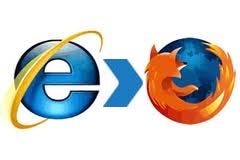 Continue reading »
You were trying to organize your favorite bookmarks and accidentally deleted some of them. Well, don't panic. Here are a few simple steps how you can undo those deleted bookmarks and restore your Firefox in a jiffy.
Continue reading »