Browsing articles in "Web Browsers"
Opera is a full-featured Internet browser developed by Opera Software. The browser has been featured with several features to handle common Internet-related tasks including searching and displaying web sites, sending and receiving e-mail, managing contacts, downloading files via BitTorrent, reading RSS feeds, chatting on IRC and etc. In order to keep it effort, the Opera developer team has recently released the latest version of Opera 12.02. The newly released focus on stability and crash fixes. Besides, it also included several bugs fixes such as fixing an issue secure pages would be shown as not being secure.

Forget about all those complicated and confusing procedures. Just follow these three (3) simple steps on how you can import your Internet Explorer Favorites into Firefox Bookmarks.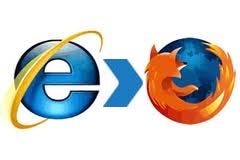 Continue reading »
You were trying to organize your favorite bookmarks and accidentally deleted some of them. Well, don't panic. Here are a few simple steps how you can undo those deleted bookmarks and restore your Firefox in a jiffy.
Continue reading »
While there are many ways of parental control over children's Internet activities such as using software, application or even setting parental control within Windows itself to monitor kids' Internet browsing, surfing, chatting or online gaming activities, no filtering mechanism is 100 percent accurate. Therefore, Google has developed SafeSearch, a feature that lets you filter sexually explicit web sites and images from your search results, eliminating the most inappropriate materials from popping up on your children's computer.
Continue reading »
Fujitsu Laboratories of America, Inc. had recently introduced Xurch, a new Web search browser plug-in that makes Web searching faster and a lot easier. Searching the web is often a repetitive and tiring process. Most of the time, you enter a search term only to realize that your query was too general, resulting in too many unrelated results. With Xurch, the computer helps you build the search you need, making it easier to find precisely what you are looking for and steer away from those long unmanageable lists showing millions of results.


Continue reading »
If you feel that your Firefox browser doesn't load as fast as you think it should be, you probably should give UPX a try. In order to make your Firefox browser load faster, all you need is to cut down the loading time by compressing the DLLs and executables. Here's how.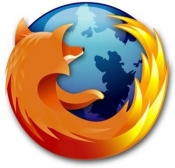 Continue reading »
Great news to all Firefox users! Mozilla has just announced the released of their latest browser – Firefox 3.1 Beta 3 which is based on the Gecko 1.9.1 rendering platform and has actually been under development for the past 9 months. Mozilla reported in their Release Notes that Firefox 3.1 is an incremental release on the previous version with significant changes to improve web compatibility, performance, and ease of use.


Continue reading »
Website has developed from a pre-defined information presentation platform in those early days to a more dynamic and communicative place. It has become a trend in this techno era whereby users are enjoying conversing or messaging facilities available online such as leaving comment threads, RSS feeds, forum, Twitter, etc. With an increasing variety of protocols and providers on this conversing activity, monitoring or keeping track of individual's own conversations is harder. To make life easier, Mozilla labs have brought to Firefox users a new messaging experience via its newly released plugin, Snowl.
Continue reading »