Since Firefox 13, Mozilla Firefox browser introduces a speed-dial New Tab Page which lists user's top sites whenever a new tab is creating. The feature allows user to visit the most visited URLs easier, and it also allows user to pin sites to the New Tab Page.
But not everyone is fond of the feature of New Tab Page in Firefox web browser, which raises the concern on privacy issue and potentially gives away the clue to your web browsing habits. Or you may want to display your favorite web page instead whenever opening a new tab in Firefox.

Firefox does not provide a direct way to change the default web page that will be loaded by a new tab. By default, Firefox only provides ability to hide the new tab page, by click on a button on the top right corner of the new tab page. The button simply serves as the toggle to hide or show new tab page.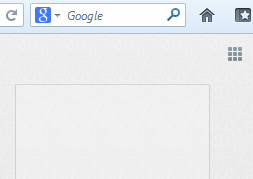 If you want to have more control on your Firefox's new tab page, here's how to set a different web page or URL as the default homepage of new tab in Firefox:
In Firefox, type about:config into the address bar, then press Go (->) or hit Enter.
Search for browser.newtab.url preference name.
Right click on the row and select Modify (or double click on the row), and in the "Enter string value" dialog box, input your personal favorite URL for the web page you prefer Firefox to load on every new tab.

Click OK, and from now onwards, the new homepage will be opened in new tab by Firefox.
[note color="#FFCC00″]Another preference related to new tab page, browser.newtabpage.enabled, does not actually enable or disable the new tab page in Firefox. It simply toggles new tab page off and back on, just like what the button on the top right corner of new tab page does.[/note]