Browsing articles in "Web Services"

Most of online free file hosting, storage or backup space services either go bust, out of business, site down or turn paid subscription base without notice over time. So far there is no free Internet storage space services that lasts forever, or even more than a few years. If you still believe in free online drive space, which costs hefty bandwidth and storage costs to the provider, you'll definitely love ADrive.
Continue reading »
Fs2You is an increasingly popular free file hosting site that offers unlimited storage space and no upload file size limit. With the popularity, occasionally there may be files hosted and shared on Fs2You.com that need to be downloaded. However, when click on the download link, alas, Fs2You requires downloader to install or upgrade RaySource first.
Continue reading »

You have compiled your wedding photo into PowerPoint presentation files and want to share your meaningful and memorable moments with your friends or the readers of your blog. How can your share your PowerPoint presentation files with others via the net? Well, the US based company, authorGEN Technologies, has created a free presentation site which offers a free platform for users to upload their presentation file. This web-based PowerPoint presentation sharing platform, authorSTREAM, will then convert the file to Flash format. Users will be given a unique code of the Flash presentation which users can embed into their blogs and websites. To protect the privacy of the presentation file, authorSTREAM also provides options for users either to upload it as "public" file or "private" file. If users opt for the "private" option, then the file will be restricted to registered users for viewing.
Continue reading »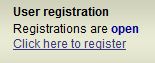 For those who didn't manage to win the prized Demonoid.com invitation code to register an account on Demonoid, now it's the chance to grab yourself a Demonoid.com as hard to come-by open public registration period is now on.
Continue reading »
Previously we talked about Sharp Willcom UMPC, now the Taiwan-based PC manufacturer, Nexcom has also prototyped the first industrial standard tablet PC based on Intel Atom processor. Codenamed as MTC2100, it will be positioned to target at various market segments with three different models at slightly specification variation. Anyway, all of them shared the same advantages – fanless design, small form factor powered with an energy efficient processor.


Continue reading »
Looking for a cheap and affordable unlimited International calling plans? The well-known Voice over IP (VoIP) service provider allowing users to make calls over the Internet, Skype has concerned of your needs with its new unlimited International calling subscriptions, offering monthly flat rate ($9.95) for international calling to landline numbers in 34 countries including United States, China, Hong Kong, Canada, Singapore (includes cellphones), Australia, Austria, Belgium, Chile, Czech Republic, Denmark, Estonia, France, Germany, Greece, Guam, Hungary, Ireland, Italy, Japan, Korea, Republic of Luxembourg, Malaysia, Mexico (Mexico City), Mexico (Guadalajara), Mexico (Monterrey), Netherlands, New Zealand, Norway, Poland, Portugal, Puerto Rico, Spain, Sweden, Switzerland, Taiwan and United Kingdom, seems perfect for folks who really often call their friends and relatives in other countries.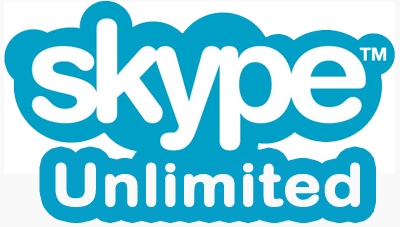 Continue reading »
Users might have experienced this when they tried to access web-based feed reader or feed aggregator such as Google Reader, Bloglines, etc to view RSS feeds and Atom feeds: they were denied access. This is because the feed is protected by password and requires users' authentication or valid SSL certificate. To do away with this frustrating authentication process or bypass the password-protected feeds, users can try a new web-service called FreeMyFeed.
Continue reading »
Managing passwords is a tedious job especially when you are dealing with many accounts or controlling numerous devices. You can have a single password for all your registered accounts or to control all your devices. However, this is quite a risky move from the security viewpoint. For security reasons, users normally create strong passwords and change them frequently. To reduce users' headache and provide users the peace of mind to manage their accounts and passwords effectively, users can try out a useful online password manager called PassPack.
Continue reading »