Browsing articles in "Web Services"
The American multinational corporation focusing on designing and manufacturing consumer electronics and closely related software products, Apple has announced that its iTunes digital media online store (www.itunes.com) is now the largest (No.1) music retailer in US, surpassing Wal-Mart, based on the latest data from market research firm – NPD Group.
Continue reading »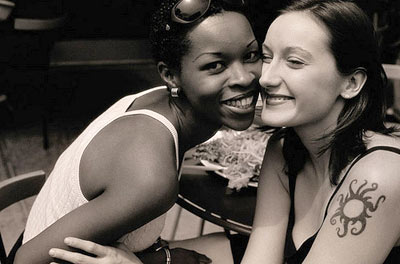 Men are from Mars, women are from Venus. Women have their own world, their own talk and their own clique. To offer an online platform for women in their prime, ranging from 25 to 54 years old, Yahoo has recently launched a site called Shine. This is to target the increasingly visible but mature female group which has been sidelined by male dominated sites.
Continue reading »
The global leader in satellite navigation devices, Garmin has announced the new "Send-to-Garmin" feature for MapQuest and Google Maps, allowing consumers to send data/locations from MapQuest and Google maps directly to their Garmin personal GPS navigation devices, which aimed to enhance your navigation experience.
Continue reading »
Flight delays are always a common problem for travelers. Most travelers have surely faced this problem before. In our previous post, we have discussed how to use the Google search engine to track and check the status of a flight. If you think using Google search engine is not efficient and sufficient enough, there are two more web applications which provide flight delay tracking that perhaps you could try.
Continue reading »
Users are often required to give passwords to access personal information that is stored in a computer or online account. What are the elements which constitute a strong password that can reduce the possibility of hackers or information thieves cracking into your system and stealing your private data? We have discussed this in our previous post and suggested the use of the password chart to create a strong password. Once you have created your password, you can actually test its strength or safety with some online applications.
Continue reading »
YouTube users sometime might be wonder who were the viewers visiting their uploaded video or how these people can find the video. To assist users to track the amount as well as the source of these visitors, Google Analytics has added a tracking feature in YouTube which allow users to do the tracking. Use the following tip and trick to track viewers statistics.
Continue reading »

The well-known company providing award-winning technologies and software, Adobe Systems Incorporated has announced the launch of its long-anticipated Adobe Photoshop Express public beta, the free Rich Internet Application (RIA) aimed at the consumers who wants a simple way to sort, share, store and manage their beloved photos.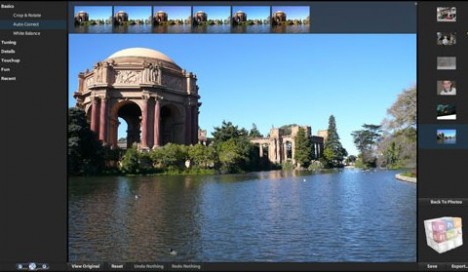 Continue reading »
There are billions of websites containing all sorts of materials e.g. politic, culture, hobby, medical, sex, junk, pornography, etc which give you endless access into them. Definitely it is impossible for users to access and browse all the websites available. Net users will only browse the relevant websites and organize them probably. Net users will organize their favourite web sites and bookmark them in accordance to individual styles and formats. Using bookmark and favourite functions in the browsers such as IE or Firefox is convenient and easy. However, the built in bookmark functions available in the browsers are not manageable.
Continue reading »