Browsing articles in "Web Services"
The leading global online social network, Friendster has recently launched a mobile version of its site globally (m.friendster.com), which can be accessed through any Internet-ready mobile devices, allowing users to stay connected with their friends – anytime, anywhere even when away from the computer.
Continue reading »
Home security system is important for any household. However, it may not always be affordable especially the Digital Surveillance system involves huge maintenance and installation cost. Not to worry now, you have the option to turn your conventional webcam in your house to a low cost yet free maintenance internet based home surveillance system. By signing up and accessing to HomeCamera website, user will be able to connect to the server to view and monitor the condition at the other ends remotely, through a conventional web camera.
Continue reading »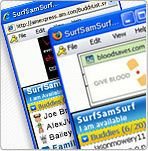 Instant Messaging is a pretty great and popular utility which allows users to have real-time or instantaneous communication with friends using internet facilities. It helps to maintain friendships and relationships all over the world in a very economical way. Despite its useful features to enhance and enrich effective and efficient communication, the main drawback of most of the instant messenger tools is it needs to be installed and tied to a specific computer. You probably can't use the communication facility in other computers if it is not installed with the software. For instance, if your office software policy restricts you from installing any software application, then you can't enjoy real time communication based on typed text. To overcome the difficulty and to allow users to continue enjoying the fun of instant messaging, AOL Instant Messenger (AIM) has unveiled its next generation and improved Instant Messenger for the web, namely AIM Express.
Continue reading »
Occasionally, you may need to share presentation material with your clients or counterpart besides walking them through voice conversation. There are few tools such as Windows Netmeeting or Google Presentation that you can explore to ease the working life especially for those that are situated in different geography areas. If you are fed up with any of them and would like to try out new tool, you may need this. Named as Zoho Show 2.0, it enables users to deliver live presentation from a remote site without personally attend to their clients. Besides, user can edit or upload the foils anywhere as long as there is broadband access.



Continue reading »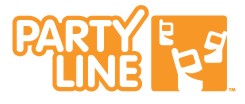 Facebook enthusiasts can now invite their friends in their social network community to join and have a group phone chat via the newly released, Party Line, by Equals. This new application in Facebook allows users to create their own "party line" and invite up to 5 friends to enjoy group communication for up to 15 minutes. The emergence of "Party Line" has substantially changed the façade of social networking. The new platform in Facebook has created considerable excitement among users who are active in the social networking community. They can initiate an instantaneous group phone chat with friends from other countries and enjoy the fun. It has bridged social networking and voice in a truly unique and compelling way.
Continue reading »
Parents or teachers who want to expose kids to the wonders of wildlife can introduce them to an online movie maker from National Geographic. What better way to get young kids or teenagers to appreciate the wonders of wildlife and nature than to get them to put together a video just by dragging some images and clicking on some keys. The Wildlife Filmmaker is a user-friendly and fun way to create beautiful animal videos. It beats the idiot box for it is both educational and interactive.
Continue reading »
PrimoPDF is a desktop version of freeware PDF Creator, which can be downloaded and installed for free. But for users who just need to create a PDF document occasionally, probably just for one time usage, then it makes no sense to spend additional time to download the setup installer and then install the program for using it a couple of times.
Continue reading »
Sending huge files over the Internet is definitely a nightmare for many users especially businessmen who need to send large files such as business proposals, technical drawings, presentation slides, videos, etc from time to time. You can't send your files via email because most of the email service providers limit the size of the file that can be attached. Of course you can use the web hosting service to upload your files and send your recipients the URL to retrieve it. It is pretty fast and easy. However, the problem arises when you have multiple recipients. Uploading your file to a single site might create traffic problem if you have multiple recipients retrieving it. Undoubtedly you can upload your file to multiple hosting sites. Nevertheless, uploading files to many sites is time consuming and irritating. To get rid of your problems, probably you could try out Uploadjockey.
Continue reading »