Browsing articles in "Internet"
Previously we talked about Sharp Willcom UMPC, now the Taiwan-based PC manufacturer, Nexcom has also prototyped the first industrial standard tablet PC based on Intel Atom processor. Codenamed as MTC2100, it will be positioned to target at various market segments with three different models at slightly specification variation. Anyway, all of them shared the same advantages – fanless design, small form factor powered with an energy efficient processor.


Continue reading »
Looking for a cheap and affordable unlimited International calling plans? The well-known Voice over IP (VoIP) service provider allowing users to make calls over the Internet, Skype has concerned of your needs with its new unlimited International calling subscriptions, offering monthly flat rate ($9.95) for international calling to landline numbers in 34 countries including United States, China, Hong Kong, Canada, Singapore (includes cellphones), Australia, Austria, Belgium, Chile, Czech Republic, Denmark, Estonia, France, Germany, Greece, Guam, Hungary, Ireland, Italy, Japan, Korea, Republic of Luxembourg, Malaysia, Mexico (Mexico City), Mexico (Guadalajara), Mexico (Monterrey), Netherlands, New Zealand, Norway, Poland, Portugal, Puerto Rico, Spain, Sweden, Switzerland, Taiwan and United Kingdom, seems perfect for folks who really often call their friends and relatives in other countries.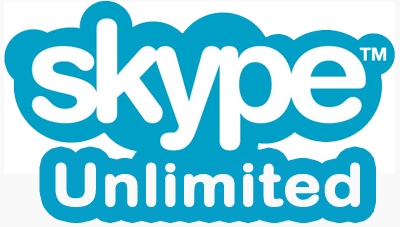 Continue reading »
Users might have experienced this when they tried to access web-based feed reader or feed aggregator such as Google Reader, Bloglines, etc to view RSS feeds and Atom feeds: they were denied access. This is because the feed is protected by password and requires users' authentication or valid SSL certificate. To do away with this frustrating authentication process or bypass the password-protected feeds, users can try a new web-service called FreeMyFeed.
Continue reading »
After upgrading or installing WordPress 2.5, the following PHP error may appear on web pages or in Apache web server log, especially when using the new Flash based media uploader to upload photos, pictures, images, videos and other files:
[error] [client x.x.x.x] PHP Fatal Error: Call to undefined function: ctype_digit() in /wordpress/wp-includes/link-template.php on line 182, referer: /wp-admin/media-upload.php?type=image&tab=library&post_id=1&post_mime_type=&s=&m=200804
Managing passwords is a tedious job especially when you are dealing with many accounts or controlling numerous devices. You can have a single password for all your registered accounts or to control all your devices. However, this is quite a risky move from the security viewpoint. For security reasons, users normally create strong passwords and change them frequently. To reduce users' headache and provide users the peace of mind to manage their accounts and passwords effectively, users can try out a useful online password manager called PassPack.
Continue reading »

Text messaging or SMS is pretty cheap nowadays, but what beats free? TeleFlip is a service that allows anyone to send an SMS text message to a cell phone in North America (i.e United States and Canada) by using email for free. Users can any any email client or service such as Gmail, Yahoo! Mail, Hotmail, Microsoft Outlook, Windows Live Mail, Thunderbird to initiate the SMS sending and receiving.
Continue reading »
In the stiff competition and deadly battle for popularity amongst Google, Yahoo, Baidu, etc, a new search engine is set to tip the scale against these rivals. Developed by Evolution Robotics in Japan, this new search engine uses Visual Pattern Recognition (ViPR) technology to do the contents searching. ViPR technology is a new technology which enables electronic devices to decode complex visual images to enable users to launch their search.
Continue reading »