Browsing articles in "Internet"
Picasa is a photo management software for organizing and editing digital photos, originally created by Idealab and now owned by Google. Picase allows users to publish create photo gallery, photo album and slideshow to publish on the web by using personalized custom templates. Using template allows users to create attractive and beautiful photo galleries and slide shows without any knowledge of Flash, HTML, CSS and Javascript.
Continue reading »
When purchasing or buying products and services online, PayPal is one of the most commonly used payment gateway used by the e-commerce sites to allow customer to pay for the invoices. PayPal secure payment allows users to pay with their PayPal account balance or direct debit from bank account if registered, or by using credit card such as Visa, MasterCard, Discover, and American Express.
Continue reading »

Demonoid is one of the largest BitTorrent (BT) tracker and torrents indexing sites that allows users to upload and download torrents which link to mainly pirated materials consist of movies, MP3s, music or song albums, TV series videos, e-books, software programs, games and etc. The piracy nature of the website surely attracts pressure and action from law enforcement officers across of the globe to crack down on the popular site.
Continue reading »
Nowadays free domain name registration offer is hard to come by. So the promotion by Dotster to give away 500 generic top-level domain name (gTLD) in .com, .net and .org is the freebie that one doesn't want to miss. Dotster's Happy Hour promotion will give away 500 free .com, .net, or .org, new domain names on a first-come, first-served basis, limited to 1 free domain name per customer.
Continue reading »
People staying in cities will definitely experience traffic jam or traffic congestion. When you are rushing for an important meeting or appointment, extreme traffic congestion will probably drive you mad. To minimize drivers' traffic jam, Microsoft has introduced a web-based service, Clearflow, to its Live.com site lately.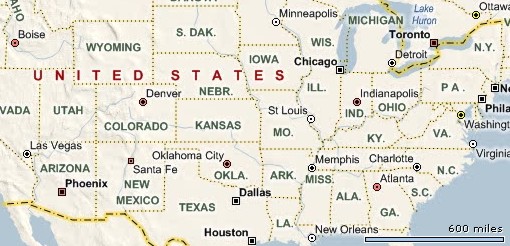 Continue reading »
SMS text messaging becomes another trend of communication tool replacing voice calls in mobile world. Regardless of where you are, as long as there is cellular network coverage, the user will be able to send and receive message at very affordable cost. However, there is always a concern – the typing is not as fast and convenience as compared to computer keyboard due to small form factor or soft keyboard. Hopefully, with this tool in place, it will able to change the way on how user sends SMS in the future. Named as Microsoft SMSOfficer, it is compatible to be used with Microsoft Outlook 2007 that enables user to send SMS from PC screen to any mobile phones in the world more effectively.
Continue reading »
Have you got an assignment due the next day? What do you do? Look up Wikipedia, cut and paste and type furiously through the night to present your completed assignment to the lecturer the next day. Welcome to college in the twenty-first century. But, wait! Not all the information is accurate. If you just swallow hook, line and sinker without question, you could make a fool of yourself. The latest challenge to face students doing assignments last minute is not problems with the computer or printer, but the mushrooming of parody Wikipedia websites in the Internet.
Continue reading »
The American multinational corporation focusing on designing and manufacturing consumer electronics and closely related software products, Apple has announced that its iTunes digital media online store (www.itunes.com) is now the largest (No.1) music retailer in US, surpassing Wal-Mart, based on the latest data from market research firm – NPD Group.
Continue reading »