People staying in cities will definitely experience traffic jam or traffic congestion. When you are rushing for an important meeting or appointment, extreme traffic congestion will probably drive you mad. To minimize drivers' traffic jam, Microsoft has introduced a web-based service, Clearflow, to its Live.com site lately.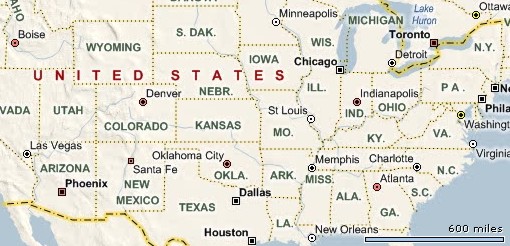 The new service, Clearflow, was a great effort produced by a group of artificial-intelligence researchers from Microsoft Research lab. This Clearflow technology applies machine-learning techniques to the problem of predicting traffic congestion. The system is intended to reflect the complex traffic interactions that occur as traffic backs up on freeways and spills over onto city streets. With Clearflow system, drivers can have more accurate alternative route information to travel in both freeways and side streets.
Compared to earlier traffic systems for driving directions introduced by Microsoft, Clearflow provides more comprehensive information about traffic conditions. The earlier system couldn't function effectively as it lacked information on traffic condition on city streets adjacent to the highways. Drivers who got caught in the jam along the highway and followed the system blindly ended up entering areas which were even more congested. The new service will on occasions suggest routes that may not be intuitive to a driver. For example, in some cases, Clearflow will compute that a trip will be faster if a driver stays on a crowded highway, rather than taking a detour, because side streets are even more backed up by cars that have fled the original traffic jam.
Traffic predictions or traffic reports have become a common feature offered by major web portals and search engines nowadays. For instance, Google with its Google Map will make predictions for you on the time required to travel from one destination to another during rush hour. It can also read real-time traffic data. With Clearflow, Microsoft hopes to catch up and be more competitive in its web based services. However, the Clearflow system service is only limited to 72 cities in the United States.